Holding "Helicopters of Russia" launched the newest multi-purpose helicopter Mi-171А2, reports
RIA News
A message from the general director of the association Andrei Boginsky.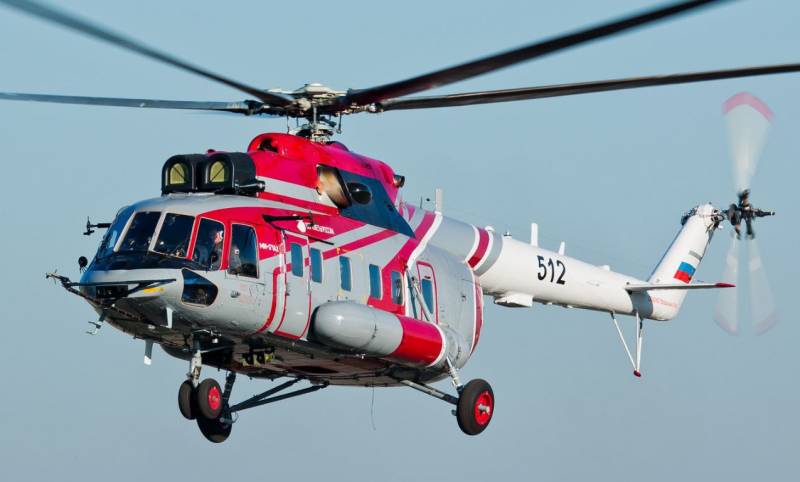 It is expected that this helicopter will replace the Mi-8 / 17 family.
Already launched (production). For this year we assume the construction of four such machines
Boginsky told reporters during the IDEX-2017 exhibition in Abu Dhabi.
"The Mi-171А2 is the newest mid-range multi-purpose helicopter that combines the unique operating experience of the Mi-8 / 17 helicopters and the latest technical solutions. The Mi-171A2 offers the highest level of reliability, safety and comfort. This helicopter sets new standards for middle-class helicopters, "says Russian Helicopters website.
The new version of the helicopter developers have included more 100 improvements and technological solutions. Modern avionics allows the car to fly at any time of the day and in any weather. The speed of the helicopter is up to 280 km / h (30 km / h more than Mi-8 / 17).