Today news agency
to Reuters
publishes material, which reports on the first transaction for the purchase of oil by Belarus from Iran. The material says that Minsk will acquire about 600 thousand barrels of crude oil from the National Iranian Oil Company. Attention is drawn to the fact that the state-owned company RB "Belorusneft" entered into an agreement with the Iranian supplier through its Polish representative office.
At the same time, the news agency does not report on which route the oil from Iran will go to Belarus. One of the routes looks like this: oil will be delivered to Azerbaijan, from where through Georgia and the Black Sea - to the port of Odessa. Further - the railway route. An alternative delivery option is being considered - through Russian territory. But the second option, taking into account the obvious cooling in relations between the Republic of Belarus and the Russian Federation, looks doubtful.
A third option is also reported - the delivery of oil through the Latvian port of Ventspils, but how long Iranian oil will reach Ventspils is a separate issue.
Before publication
to Reuters
Deputy Chairman of the Council of Ministers of Belarus Vladimir Semashko said that "a protocol on oil and gas issues has been agreed between Minsk and Moscow." However, it remains not entirely clear whether the protocol has already been agreed upon taking into account oil purchases from Iran, or is there no talk of Iranian oil for the Republic of Belarus now? ..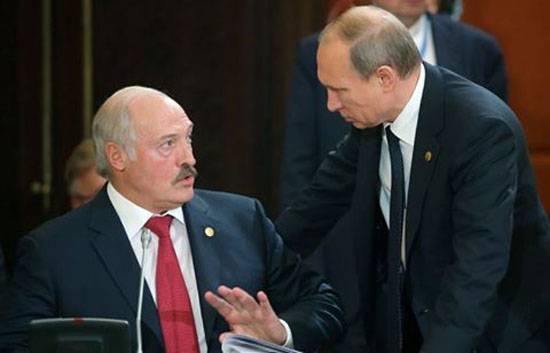 Let us remind you that the President of Belarus Alexander Lukashenko instructed the government to "look for alternative suppliers of oil and gas" after voicing Russia's demands to pay off the accumulated debt.