The Azerbaijani military-industrial complex presented on Tuesday the first mini-resistant national armored vehicle Tufan that meets NATO protection standards, reports
Military Informant
with reference to azeridefence.com.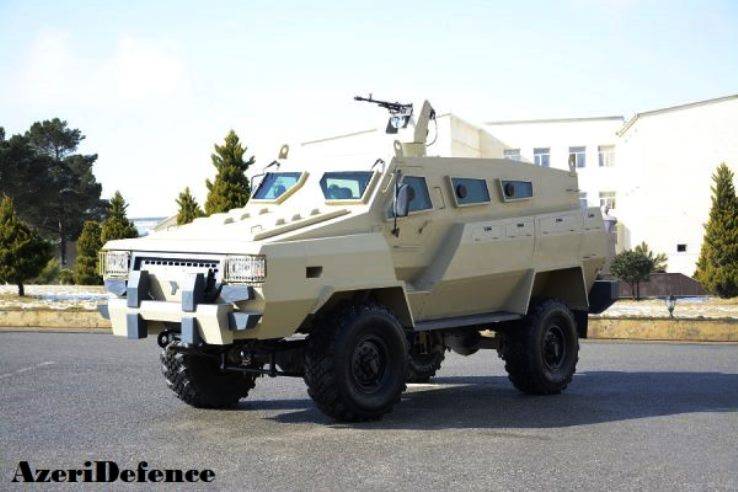 The prototype of an armored vehicle was created by the National Aerospace Agency (NAKA) of the Ministry of Defense Industry and is designed to transport personnel in combat conditions. The armored vehicle meets the standards of the third level of protection of NATO "STANAG 4569",
The adviser to the Minister of Defense Industry Azad Mammadov said.
He stressed that "the design was developed by Azerbaijani experts and is fundamentally different from its counterparts, which are in service with both the Azerbaijani army and foreign countries."
The development of domestic experts is also the software of the combat module.
The Tufan armored vehicle is equipped with a special combat control module at a distance, an anti-tank guided missile system, electronic warfare systems (EW) and reconnaissance systems. She easily overcomes steep ascents, descents, water barriers, adapted for movement in various relief conditions,
told Mamedov.
The module includes a large-caliber machine gun of the 12,7 mm caliber, an optical sight system, night and day vision cameras, and a laser rangefinder.
The adviser noted that "the combat module can lead a fruitful fight with lightly armored targets, fire weapons and enemy air targets."
According to him, reconnaissance, medical and police versions of the vehicle will be created on the basis of Tufan.