Ukrainian television channel TCH reports on the next zrade. Referring to the materials of the resource "Investigation. Info", the TV channel reports that the Ukrainian defense industry continues to de facto conduct trade cooperation with the Russian Federation, purchasing components for military equipment. This, in particular, is about the purchase by Ukrinmash (a structural division of Ukroboronprom) 20 engines for the BTR-80. Moreover, it is reported that the purchase was carried out at a significantly inflated price.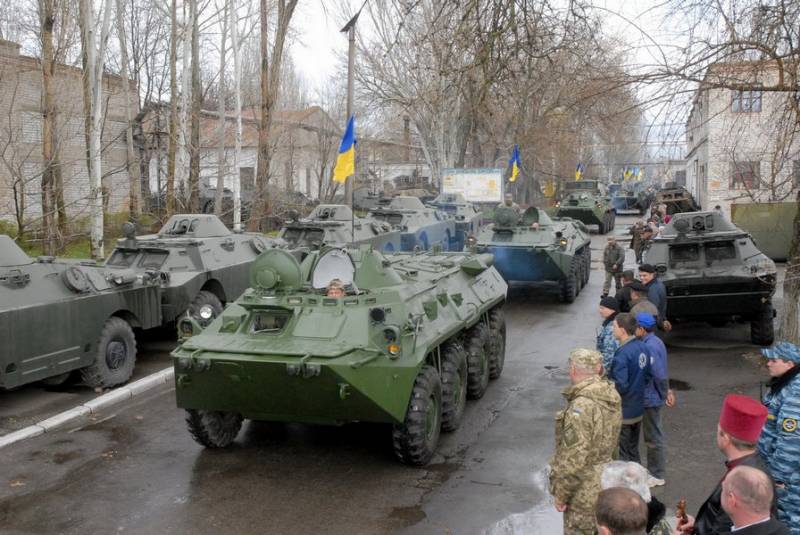 For the acquisition of engines was developed a complex scheme. The Moldovan-Ukrainian company entered into an agreement with the Russian KamAZ plant for the purchase of engines. Through this intermediary company, the engines from Russia were delivered to Moldova, where the Moldovan company Avtoprezent first bought them according to the documents, then the company from Germany, which in turn acted as the "main counterpart" for the sale of engines to Ukraine. In the end, everything was arranged as if the engines "Ukrinprom" buys in Germany ...
After using numerous intermediaries, it turned out that each of the engines cost the Ukrainian budget 15 thousand dollars, although engines were supplied to Moldova itself for less than 10 thousand dollars.
It is noted that this is far from the first case of the use of Moldovan transit for the supply of components from the Russian Federation to Ukraine. A separate question is whether it is aware of where the components are actually going, the leaders of Russian companies. Or profit first?
Video broadcast on Ukrainian TV: