In the blog
nortwolf-sam.livejournal.com
lined with excerpts from official statements of executives of PJSC "NPO" Saturn ". Chief Engineer of PJSC NPO Saturn, Mikhail Kasatkin, spoke about the implementation of an import substitution program for gas turbines:
In the 2016 year, while fulfilling the import substitution program, the company launched three types of marine engines. The 2017 plans to put into operation the assembly and test complex of marine GTA [gas turbine units] is a unique for Russia facility, designed to conduct all types of experimental, preliminary, final, certification and acceptance (serial) tests. Also in 2017, it is necessary to complete the technological re-equipment, providing for the acquisition of equipment for the organization of mass production of marine gas turbine engines. We have already made the first engines of the installation batch on the existing equipment.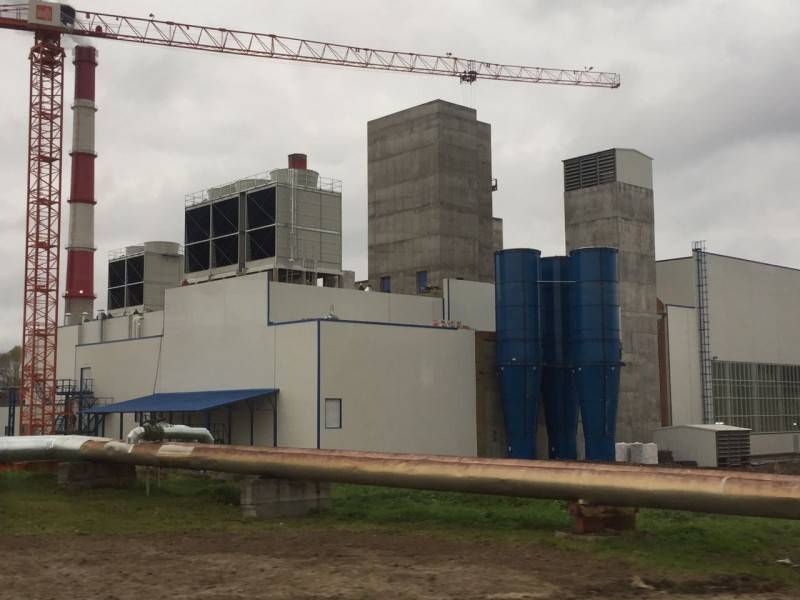 The building under construction for the test bench of the ship gas turbine installations on the territory of NPO Saturn. Rybinsk, October 2016 of the year
Thus, information on the manufacture of gas turbine engines of the installation batch was announced; a production site is being prepared for their mass production; It is expected to pass the assembly and test complex marine GTA. According to another executive officer, in 2017, it is planned to complete development work and conduct on the basis of this complex the entire list of tests (including government) of three new engine modifications: gas turbine M90FR to ensure the assembly of the M55Р diesel-gas turbine unit; sea ​​GTD MHNUMXFRU for units of amphibious assault ships; reversible gas turbine engine based on the Russian marine GTE MXNUMFRU to replace Ukrainian-made engines with expired service life on operating ships of the Russian Navy.