Video footage has been posted online showing how anti-tank guided missiles hit the T-62 tank of government forces in Syria. Armored vehicles of this type in January of the current year
arrived in Tartus
. Soon they began to take active
participation in hostilities
, including those conducted in the area of ​​the airbase Т4, located near Palmyra.
Storyboard drawn by "
Messenger of Mordovia
", Allows you to carefully consider the incident. The position is on the T-62M tank, firing at the enemy. An ATGM enters a combat vehicle turret: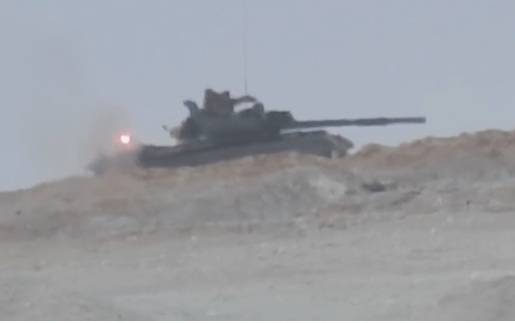 There is a powerful explosion. In the case of an old modification of the T-62, the crew was more likely to die. However, in this case, as one can assume, the rocket hit the ceramic-metal ceramic blocks installed on the tower, which significantly neutralized the penetrating power of the shaped charge. This protection is established during
tank upgrades
by the Syrians.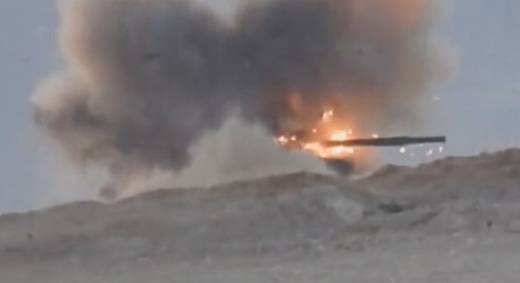 As a result, all three crew members left the armored vehicle tower. This video ends. It is safe to say that the driver remained unscathed.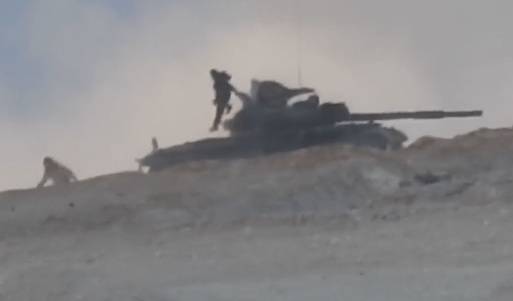 According to military experts, there is a high probability that the tank received minor damage and after minor repairs will be able to take further part in the hostilities.