From Donbass again come alarming
news
. The command of the Armed Forces of the DPR reports that the Ukrainian Armed Forces have updated their own record for the number of shelling per day. Thus, the number of attacks on the territory of the Donetsk People's Republic over the past 24 hours exceeded 3,5 thousands. The shelling is conducted from various types of weapons, including such as the Grad and Uragan MLRS.
Donetsk
the news agency reports that the shelling by the Armed Forces of Ukraine and the radical Ukrainian armed formations that are not members of the Armed Forces of Ukraine were subjected to 28 settlements of the republic.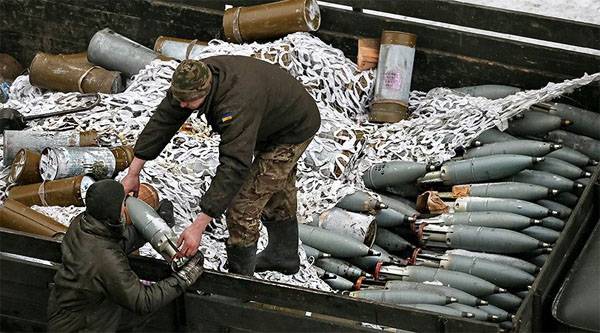 Against this background, "pravoseki" report that they managed to reach the leading positions in the area of ​​Spartak. Informational portal
Crow News
, referring to the publication of Ukrainian radicals in social networks, writes that, according to the militants of the Right Sector (banned in the Russian Federation), they managed not only to break through to positions in the Spartak area, but also establish a so-called "fire control "over the road connecting Donetsk with Gorlovka.
TV channel
"Star"
at the same time, he confirms the fact that the staff of the OSCE special monitoring mission is fleeing from Donetsk. Eyewitnesses filmed a material that shows how three vehicles of the OSCE SMM (one with a trailer loaded with things) quickly leave Donetsk.
The Ministry of State Security of the DPR reports that, in connection with the next round of escalation of the conflict, Kiev has stepped up the activities of the fire spotters and sabotage groups in the region.
Statement:
On the territory of the Republic, the activity of the enemy's artillery fire spotters has intensified, as well as the collection of information by individuals on the locations and movements of military equipment and personnel of the Armed Forces of the DPR, as well as other undercover activities.