Russia's permanent representative to the UN, Vitaly Churkin, suggested that the British authorities "clear their conscience" and return the annexed territories, after which they should talk about the Crimea, reports
TASS
.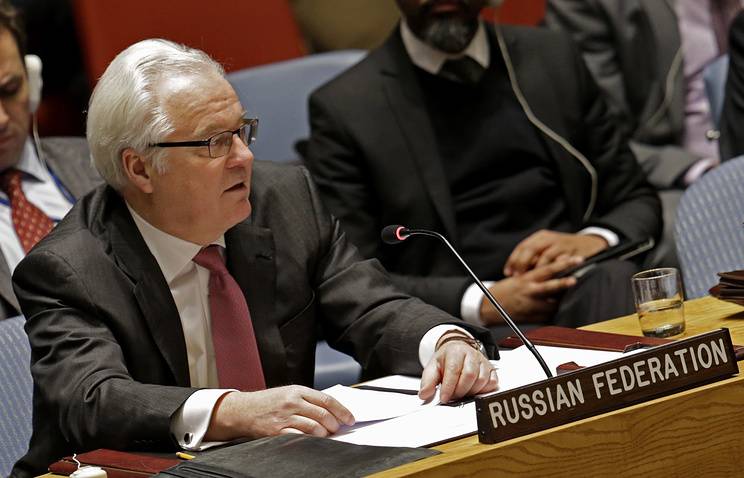 At the Security Council meeting, British representative Matthew Rycroft once again tried to accuse Moscow of the escalation of the Ukrainian crisis, which, in his opinion, was initiated by the "annexation" of Crimea.
I can't fail again to remind you that everything started with a coup d'état, largely with outside support. As for the position of the representative of the United Kingdom, I want to advise: return the Malvinas Islands, return Gibraltar, return the part of Cyprus annexed by you, return the Chagos Archipelago in the Indian Ocean, which you turned into a huge military base. Then your conscience will, perhaps, be a little clearer, and you can reason on other topics,
said Churkin.
The topic of the Crimea at the meeting was also touched upon by the new US Ambassador Nikki Haley, who said that Washington would not lift the sanctions until Russia returned the peninsula to Ukraine.
Then Churkin reminded her of the American constitution, which has "such wonderful
historical
the words: "we people".
The people of Crimea quite definitely expressed their will in a referendum. 93% of the population voted for reunification with Russia, from which the Crimea was rejected unfairly and illegally. By the way, this will was later confirmed by various public opinion polls conducted by relevant Western institutions,
pointed out a Russian diplomat.