From the Donbass, there are reports of another action by Ukrainian radicals who call themselves "ATO veterans". The action consists in blocking the railway that connects Lugansk with Popasnaya station. One of the organizers of the "blockade" is the leader of the Donbass battalion, Semyon Semenchenko, who said that it was necessary to end trade relations. One train representatives of the terrorist group Semenchenko have already stopped.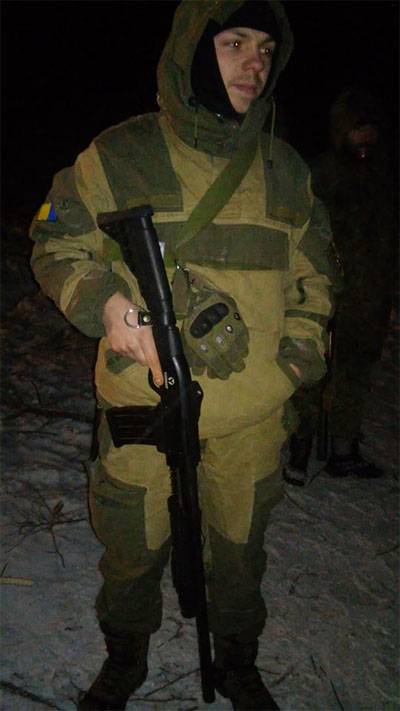 The "ATO hero" himself writes about it this way:
The veterans re-equipped the detached squad as a heating station. And then the yard -15 ... Send more.
In the next post, Semenchenko decided to switch to Ukrainian MOV (translation):
The night passed quietly. A pair of gunfire in the forest.
"On fright" is not taken seriously. Representatives of almost all military units that were nearby called back and expressed their support to veterans. The generals and the "bosses on the mountain" swear and stamp their feet. In 10-00 all the authorities of the Luhansk region come here. So it is! Certainly, they will demand that veterans deliver cargo transportation under the "effective control" of the Russian Federation. Is that what they call it now? What do the guys say to them? Wishes are accepted.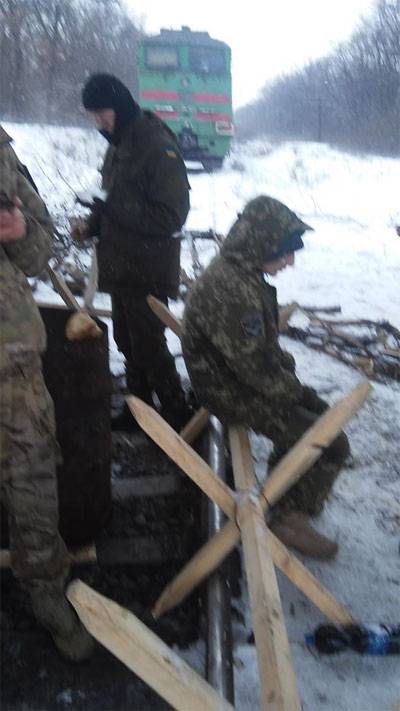 Then Semenchenko again goes to Russian:
On the airs again, various clowns ran to fool people's heads. Clowns say that the checkpoint of veterans on the Luhansk-Lisichansk branch has blocked coal for Happiness. And now, they say, everyone will freeze. I am not surprised that they are silent, why in the three years of the war our boiler houses have not been converted into coal of other brands. Not surprised that they are silent about the export of coal from the so-called. LC to Poland. I understand why they forget about the permission to import coal from South Africa through Rotterdam Plus. It is not at all strange that they are silent about the import of coal from the so-called cannabis. LC brand "T" and the import of Russian coal forged Panamanian documents through Starobelsk. I am surprised by one thing.

These clowns, occupying various positions in the Luhansk region and Ukraine, still do not know where Happiness is, on which branches coal is imported there and how Happiness differs from the Red Estuary ... This is really a knock on the bottom ...
After the last "knock at the bottom" of Mr. Semenchenko, he had to undergo treatment in one of the hospitals of Dnepropetrovsk ...
Recall that ukroradikaly are once again trying to block supplies from LDNR and back, but rather brisk trade (including coal) through the contact line continues to go on the background of exchanges of fire and mutual accusations of violating the Minsk agreements.