At the shipyard of the Korean Daewoo Shipbuilding & Marine Engineering (DSME), the launching ceremony of the lead frigate of the DW3000H project, which is being built for the Thai Navy, was held, reports
Flotprom
.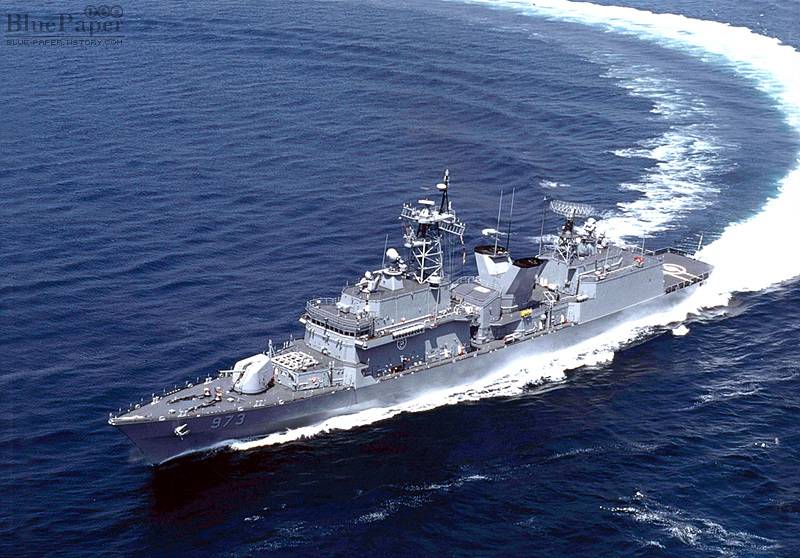 Class KDX-1 Destroyer (South Korea)
The Korean company was selected by the customer in 2013. The cost of the main multipurpose frigate was about $ 468 million. The total number of orders for the 2 ship.
"It is assumed that the ship will be a modernized version of the South Korean destroyer KDX-1 (Kwanggaeto Daewang). As part of the project, DSME will transfer to Thai industry the technology necessary for the maintenance and repair of ships. In addition, Thai companies will take part in the supply of some components, "- said in a statement.
The cutting of steel for the lead frigate began in August 2015. The ship is scheduled to be handed over to the customer in August 2018.
According to the resource, "the length of the ship will be 122,5 m, width - 14,4 m, displacement - about 3650 tons, speed - up to 30 nodes, crew - 136 people." The sailing range will exceed 4000 miles.
When building a frigate technology was used "stealth". The ship will be equipped with modern weapons of European and American production, which will allow to fight with surface ships, submarines and air threats.
The new frigates will be involved in the protection of the "exclusive economic zone of the country and mineral deposits on the shelf in the Gulf of Thailand", the report says.