Today, Israeli media reports that the authorities will continue the policy of building Jewish settlements in East Jerusalem. Information published with reference to the head of the municipal committee for the construction of Meir Turgeman. According to the official, the Israel program involves the construction of 566 housing facilities in areas that Israel calls Pisgat Zeev, Ramat Shlomo and Ramot.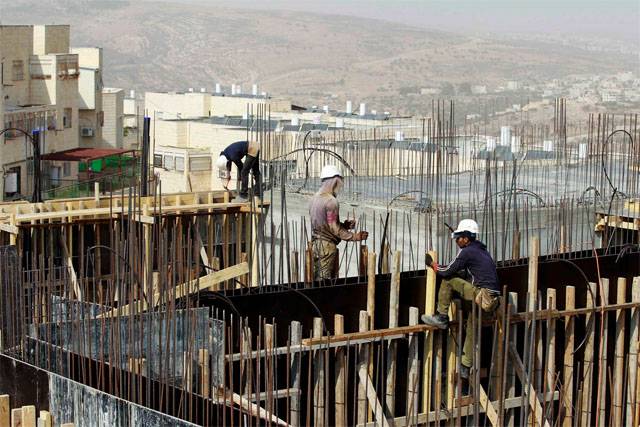 It is also reported that Jewish settlements will be built in other territories, which are administratively challenged by the Palestinians. At the same time, the Israeli authorities declare that they will continue to ignore the resolution adopted by the UN Security Council and expressing criticism of Israel for its "settlement" policy.
Meir Turgeman noted that in East Jerusalem alone, in the medium term, at least 11 thousands of housing facilities for Israeli citizens will be built.
It is worth noting that the Palestine Liberation Organization, which Israel de facto recognizes as a party to the negotiation process, has been protesting against the construction of settlements by the Jewish state. According to the leaders of the Palestine Liberation Organization, it is the continued construction of housing facilities for Israelis in the disputed territories that is the main reason that hinders the dialogue on the settlement of the Palestinian-Israeli conflict.
Of
stories
Israel's knowledge that 50 years ago, there was not a single Jewish settler on the west bank of the Jordan River. Based on Israeli policy, the number of such settlers is now approaching half a million. In East Jerusalem, settlers are at least 200 thousand. The Palestinian Authority calls such a policy of the Israeli authorities "creeping expansion".
Political analysts note that the new statements of the Israeli authorities about the "settlement" policy have found themselves after the entry of the new American president into office. One of the "hot" topics for discussion in Israel and Palestine is the declared transfer of the US Embassy from Tel Aviv to Jerusalem. The Palestinian side strongly opposes.