The authorities of Ukraine set a course to suspend the Minsk process, said Dmitry Permanent Deputy Representative of the Russian Federation to the OSCE Dmitry Balakin.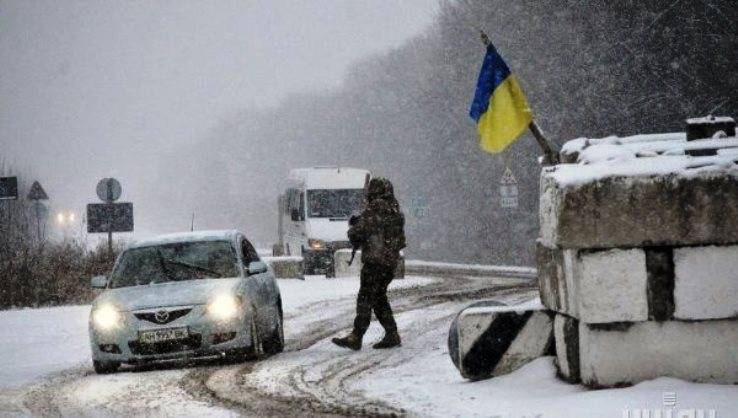 "The results of the first meeting of the Contact Group and its subgroups in 2017 year confirmed the firm course of Kiev to sabotage or, at a minimum, inhibition of the Minsk process",
Balakin said at a meeting of the organization's council.
He recalled that the main prerequisites for resolving the situation according to the "Set of Measures" are "legislatively securing the special status of Donbass, holding local elections, constitutional reform and amnesty".
"However, in the political subgroup, the Ukrainian side is not ready to state on paper either its position or the so-called" Steinmeier formula ", which conjugates the holding of elections and the entry into force of the law on the special status of Donbass. This destructive position is hidden behind Kiev-supported tensions on the contact line, "the diplomat said.
Balakin recalled that "on the eve of the" New Year's "truce, the Armed Forces of Ukraine tried to break through to Debaltseve, which is confirmed by the OSCE Special Monitoring Mission in Ukraine." Observers noted the "promotion of the positions of the security forces by a kilometer in the Svetlodarsk region, the seizure of Novolugansky, the introduction of equipment in the vicinity of Kalinovka and the deployment of firing positions in the village of Renaissance."
Referring to the mission's information, he also noted that the Kiev authorities did not comply with the "Set of measures" in terms of withdrawing military equipment from the demarcation line. According to Balakin, Kiev "once again postpones the beginning of the separation of forces and means in the Stanitsa Luganskaya, and in the humanitarian direction they are desperately hindering the full-scale exchange of hostages and illegally detained persons."