The British Defense Ministry has ordered DRLO helicopters for its aircraft carriers such as Queen Elizabeth, reported portal navyrecognition.com.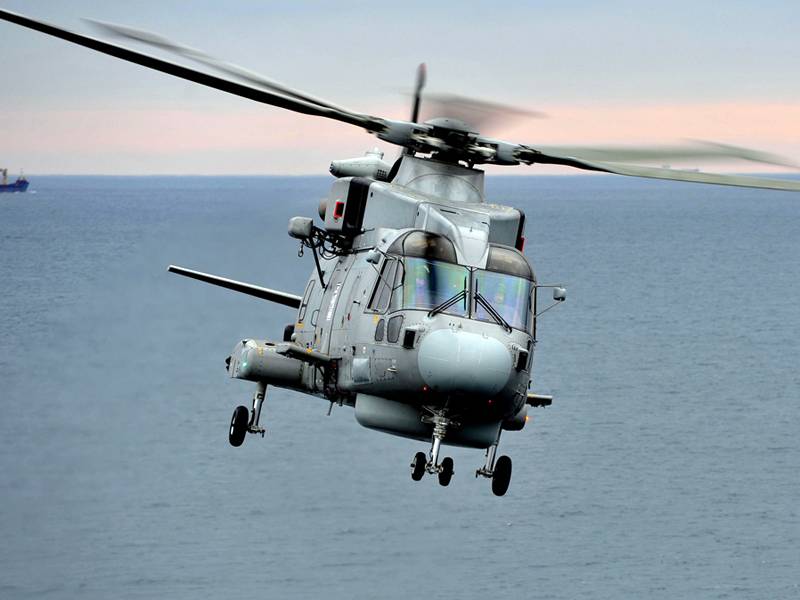 The "eyes and ears" of the new aircraft carriers will be the Merlin Mk2 helicopters equipped with the Crowsnest system ("Crow's Nest"). It will replace the outdated Sea King Mark 7 ASaC vehicles that are in service with the 1982 g Navy (their service life expires on 2018 g).
It is assumed that the Mk2 will effectively serve up to 2029 g, "allowing ships to detect potential threats in advance in the air, on the surface of the sea, and under water," the publication says.
It is noted that "the system combines the latest versions of Searchwater radar and Thales Cerberus control systems". For 2-x aircraft carriers, it is planned to purchase 10 DRLO helicopters. The main contractor selected the British division of the corporation Lockheed Martin. The contract value is about £ 269 million.
Earlier it was reported that the aircraft carrier Queen Elizabeth should replenish the Navy in May of this year. The second ship of this type - Prince of Wales - is in the final stages of construction.