As part of providing military assistance to Kiev, the US military will turn its attention to the creation of a combat training center that "will ensure interoperability with NATO standards." The TASS correspondent was told about this in the press service of the US Army Command in Europe.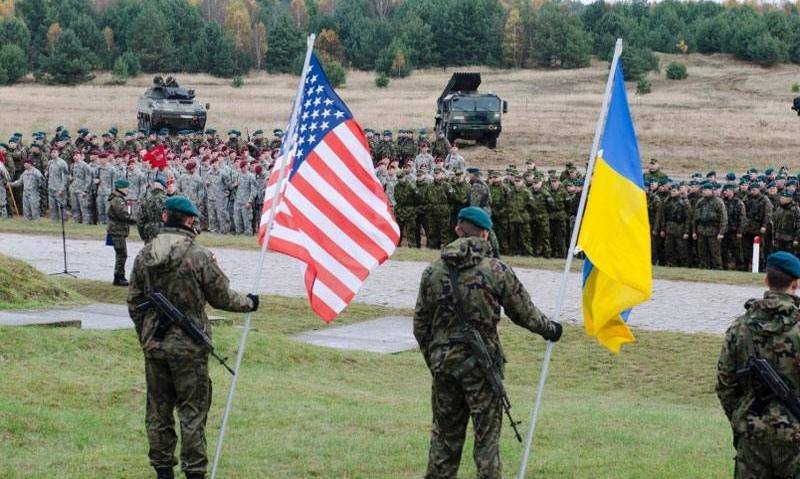 "The US military this year will continue to train the Ukrainian security forces in the western part of the country. This year, starting in January, it is planned to train up to four battalions, "said the press officer Donald Rennes.
According to him, the National Guard of the State of California will take over the coordination of the mission of training the Ukrainian security forces.
In fact, we are talking about "continuing the same training, only now the US forces will begin to focus more on helping the Ukrainians to improve the combat training center and (conduct) institutional-level reforms," the press service said.
In addition, the US military "will provide oversight of the learning process of the Ukrainians themselves, including special operations."
It is noted that "the training of the Ukrainian forces is focused mainly on the development of defensive skills both at the individual level and at the unit level, as well as the skills to conduct security operations inside the country."
According to the US military, "improving the activities of the combat training center, located on the Yavoriv training ground in the Lviv region, and the training of its personnel is part of a long-term effort aimed at building professional and durable Ukrainian security forces both at the individual level and at the unit level in order to protect the sovereignty and territorial integrity of the country ".
Improving the quality of the center's work "will ensure its interoperability with NATO standards regarding infrastructure, equipment, the permanent composition of the Armed Forces, the doctrine and the adopted procedure," the press service stressed.