The process of forming a unified standard for training employees, taking into account the specifics of the new security agency, has begun in the Federal Service of National Guard Troops (FSVNG). This is reported by "Izvestia".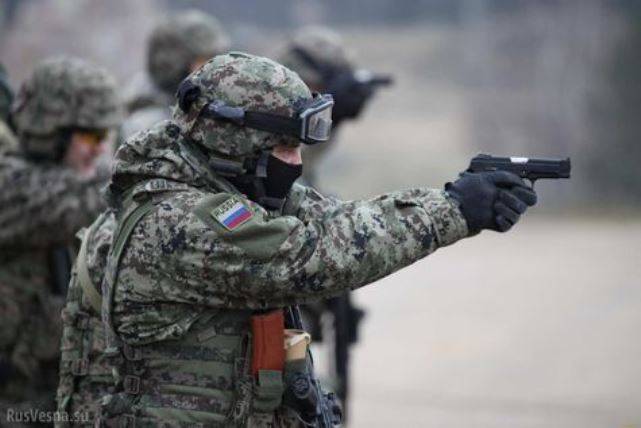 The peculiarity of the activities of the Rosguard is that its units have to deal with a wide range of issues of national security - from maintaining public order to combating terrorism.
"At present, only in the forces of the power department there are 160 of various training programs for personnel. All of them were developed before the creation of a unified structure and did not take into account the new tasks facing the security forces. These programs were not related to each other neither in terms, nor in terms of time. New methods and standards of training will be tied to the overall plan, "- told the department of" Izvestia ".
It is noted that the new programs will take into account all the nuances of the activities of the military personnel and staff of the FSFIS. "For example, the skills needed by an OMON fighter are hardly useful to a specialist in licensing and permitting work. The training program for contractors will be improved. In the schedule of their classes, more complex topics will appear that will stimulate professional growth, "the article says.
"The key point in the training of servicemen and employees is the method of conducting classes. The officer - the head of the lesson - must work creatively. It is necessary to organize the educational process in such a way that the trainees are interested. Only then will the study bring results, and time will not be wasted, "said Yuri Babkin, head of the Main Directorate for the preparation of troops of the Rosgvardia.
Military expert, editor of the magazine "Arsenal of the Fatherland" Victor Murakhovsky:
"The experience of recent military conflicts shows that the standards even in such matters as rendering first aid or evacuating a wounded person were different for different units. Often this led to sad consequences. There were cases when professionals from special structures, being in a situation where they should use conventional weapons, simply did not know how to use them. So the development of uniform training standards for the divisions of the Rosguards is a thing that is indisputably necessary. Regardless of what these people will do later. "