Russian sappers in Aleppo have already checked about 2-x thousand hectares and neutralized more than 25 thousand ammunition, said Igor Mikhailik, head of the International Center for the Armed Forces of the Russian Federation.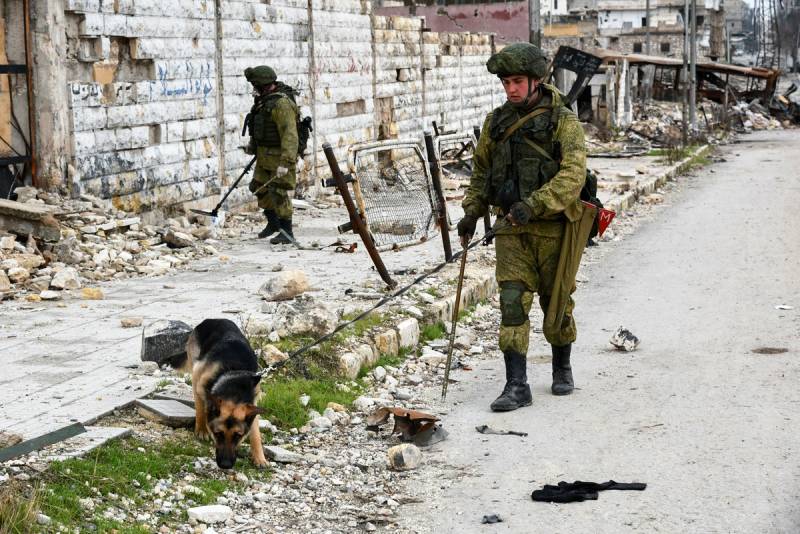 "Sappers are an international profession. We would like to see with us not only the sappers of the Russian Federation, but also other countries, "Mikhailik said on the Russia 24 channel.
According to him, "since the beginning of the operation in Aleppo, about 2 thousand hectares have been checked, more than 24 thousand ammunition has been neutralized".
As follows from the report, at present, Russian engineers are engaged in demining the historical center of Aleppo. Territory cordoning and protection of sappers is provided by the Russian military police.
As previously stated in the Ministry of Defense, before leaving the city, "moderate" mined "literally everything", incl. Kids toys.