There were reports that the terrorists shot down the MiG-23 plane of the Libyan air force in the sky over Benghazi. Initially, local media reported that a military aircraft crashed due to a technical malfunction. Now it became known about the attack of the aircraft with a rocket of a portable anti-aircraft missile system. The model of MANPADS is not reported.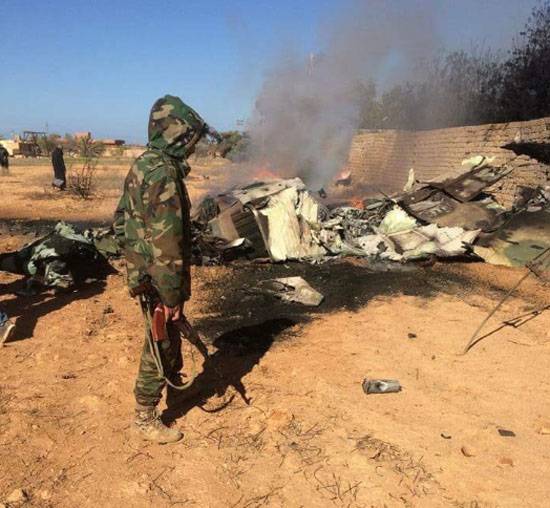 The attack on the plane of the MANPADS missile reported to the representatives of the command of a Libyan military pilot who managed to eject in time.
It is known that the Libyan air forces today launched a major operation against the militants of the Islamic State and Al-Qaida terrorist groups (both banned in the Russian Federation) in the Benghazi region. For several hours, the positions of terrorists to the west of the city, considered a stronghold of the Libyan opposition, were attacked from the air.
Military experts believe that the appearance of MANPADS from terrorists in Libya can be regarded as a development of the situation with the announcement of US officials to approve the supply of such weapons to "moderate oppositionists" in the Middle East, in particular, to Syria. Considering the fact that Syria's "moderate oppositionists" have contacts with Al-Qaida's affiliate Al-Nusra Front (also banned in the Russian Federation), the appearance of Al-Qaida's MANPADS in Libya remained a matter of the near future. It seems that this time, unfortunately for the Libyan Air Force, has come ...