The foreign policy initiatives of the Trump administration will surely come across tough resistance from the American elite, convinced that the United States should remain "the only center of power in the modern world."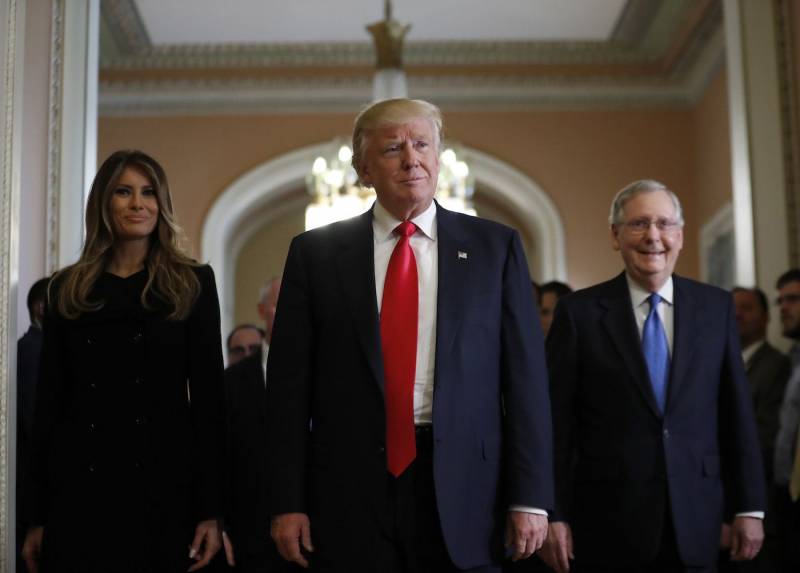 "Therefore, the new head of the White House and the future US Secretary of State will first of all have to" come together in a fight "with their own diplomats and advisers," writes The National Interest.
The authors of the article believe that the role of the "world gendarme" tired the Americans and exhausted the country itself. "Representatives of the new administration are well aware of this, but the" voices of the people "will not be enough to change the balance in favor of domestic policy. The political establishment, including experienced career diplomats, will be against the new prioritization, "the article says.
Representatives of the political elite of America are sincerely convinced that it is impossible to sit still, you must always do at least something. However, "such a craving for action often entails disastrous consequences," the authors note.
"America's desire to solve problems everywhere, no matter where they arise, is inspiring, and sometimes US intervention even changes the situation for the better. However, lately, the excess activity of Washington is increasingly having disastrous consequences. First of all, it concerns the Middle East, "the magazine writes.
Such "hyperactivity," according to analysts, is based on the belief that "the United States is strong enough to find monsters everywhere and defeat them." Nevertheless, the experience of campaigns in Afghanistan and Iraq has shown that the potential of Americans in this sense is very limited.
In addition, US citizens "ingenuously believe that their perception of the world is the most correct," the authors note.
"We are trying to do at least something, because it seems to us that we understand this world, although by and large this is not the case," the article says. "America should not give lectures on human rights to the Egyptian leadership or ask Israel to recognize Palestine."
Claims against Russia are also evidence of a "naive worldview peculiar to Washington."
The myth of an exclusive, irreplaceable nation, "along with the American leadership installation," also "forces the US to increase its presence even in the most remote corners of the planet and offer its services in places where no one would seem to have asked for help," says .
However, "the gradual removal of Washington from the peace settlement in Syria, the loss of influence in the Middle East and Asia indicate that the demand for American leadership is falling," concludes the publication.