Information comes from the Donetsk People's Republic that the Ukrainian security forces renewed firing on the outskirts of Donetsk with renewed vigor. According to the DNR Armed Forces command, Ukrainian troops are shelling the village of Staromikhailovka using 120 mm mortars. Within a few hours, over a dozen mines were released around the village. In addition, the APU used
tank
guns, as well as grenade launchers.
Recall that today the Ministry of Defense of Ukraine has recognized that the APU occupied new territories in the Donbass, violating the letter of the Minsk agreements. Combat positions are equipped in occupied territories, communications are brought to them and heavy equipment is being deployed.
The official representative of the People's Police of LNR, Major Andrei Marochko, reports that after the seizure of the territory in the vicinity of the village of Debaltseve, the Ukrainian Armed Forces are regrouping their forces in order to carry out further advancement into the territory of the people's republics. From the statement:
The Ukrainian command continues to regroup units along the line of contact. It has been established that in the area of ​​the settlement of Troitskoe, the enemy transferred 63 to nationalist fighters. Also in this area recorded the presence of foreign mercenaries from Georgia.
At the same time, there are problems with the supply system. This information is in fact confirmed by the so-called Ukrainian volunteers, who on the Internet announced a fundraising for laying cable to the positions recently captured in the Svetlodar arc area.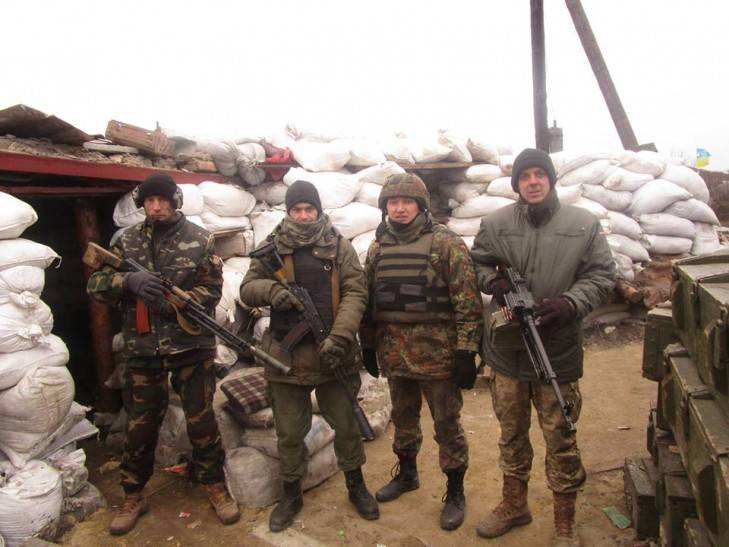 From the message of Major Marochko (quote
PERSON
):
Basically, the fighters of the Armed Forces of Ukraine are provided with everything necessary thanks to volunteer organizations. This fact indicates heartlessness on the part of the command and incompetence of the services of the rear of the armed forces of Ukraine.