The most powerful explosion thundered in the Syrian city of Azaz (Aleppo province). The terrorists launched an explosive device that was in the car. It is reported that the bomb worked at the local court building, and the explosion was of such strength that the glasses were broken in the city's quarters, located a few hundred meters from the epicenter.
As a result of the terrorist attack killed at least 60 people. 50 people were injured. According to others, the number of injured is many times greater.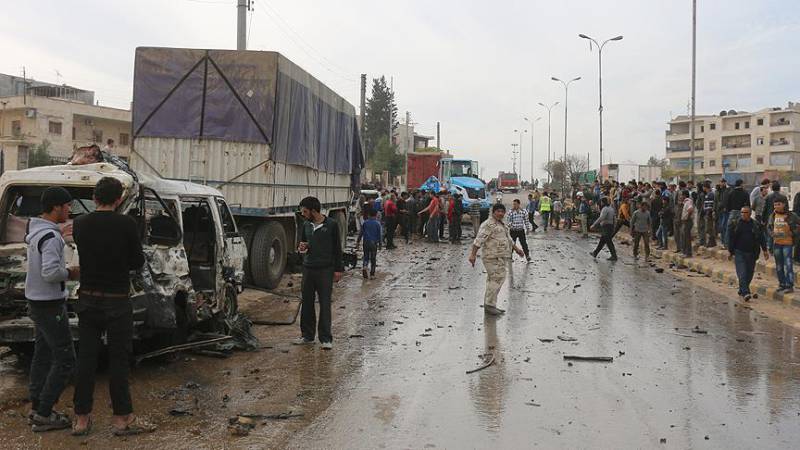 Several buildings that are located where the terrorists set off the "hellish typewriter", according to the representative of the civil defense department, Azaz Iyad Razuka, were seriously damaged. The walls are literally riddled with metal fragments and fragments of asphalt and concrete. At the epicenter of the explosion from the buildings were the most real smoking ruins.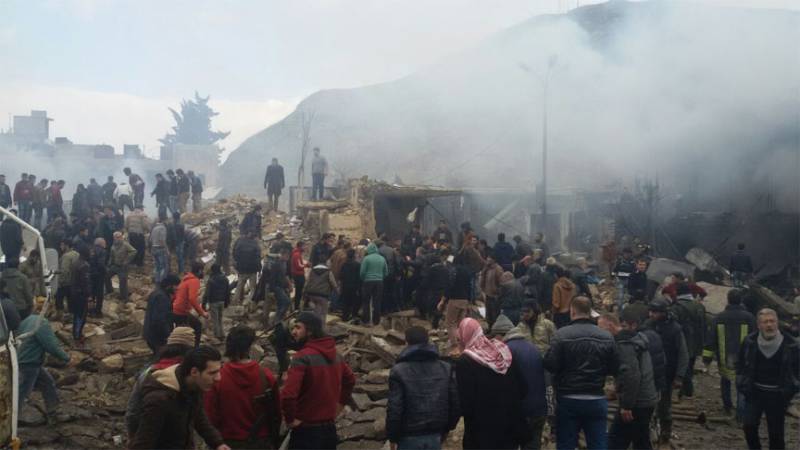 The power of an explosive device by specialists is estimated to be no less than 200 kg of TNT.
The city does not have enough ambulances to deliver the injured to medical facilities. Feasible assistance is provided by residents of Azaz, who have private cars.
Azaz is located a few kilometers from the Syrian-Turkish border. During the past few months, clashes between Kurdish armed forces and the forces of the so-called "free Syrian army", supported by official Ankara, have arisen in Azaz and its environs.