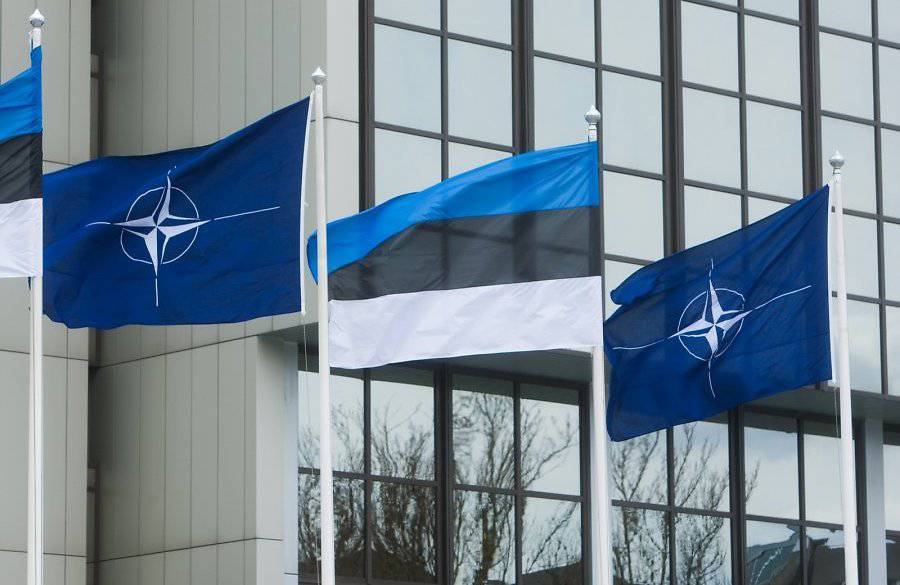 Estonian President Kersti Kaljulaid said that improving relations between the European Union and Russia is possible only if "Moscow's behavior changes." In her opinion, at present, the priority is to demonstrate unity with Brussels in terms of "a country that does not fulfill its international obligations."
Fundamentally nothing new in the statement Kaljulaid no. Relations of Western countries and Russia have been in a deep crisis for several years now, the latter is now blamed for all sins and troubles, especially in the Baltic region. It is in Estonia, Latvia and Lithuania that local politicians do not get tired of repeating the threat of attack hanging over their countries by the "bloodthirsty" eastern neighbor, who is seeking to deprive the independence of the "Baltic tigers".
Due to the current situation in world politics, a change in relations between Tallinn and Moscow for the better is not among the main foreign policy goals of President Kaljulaid. The head of state explicitly stated that she fully relies on the competence of NATO partners in building a dialogue with the eastern neighbor, without resolving which she will not take any independent steps.
One cannot argue with the Estonian president - the stability of the regime is critically dependent on the support of Washington and Brussels. After all, if Tallinn does not get their approval of the policy pursued, who will then provide financial assistance? And the money to meet the interests of the Allies in the North Atlantic Alliance Estonia will need in the coming year much more than before. This is connected not only and not so much with the increase in military spending, for which Kersti Kaljulaid advocates, but rather with the fact that the multinational battalions of the military-political bloc will begin to be deployed in the republic's 2017. Naturally, all associated costs will fall on the Estonian budget, already burdened by the requirements of Brussels to allocate for defense needs over 2% of GDP.
It is worth adding that in the Baltic countries there are already structural units of NATO specializing in repelling threats in the information space. So, in Estonia, the Cyber ​​Security Center is based, whose activities are not officially aimed against Russia, but the geographical position leaves no doubt about its true purpose.
Meanwhile, the country's leadership would not hurt to approach the assessment of the prospects for bilateral relations based on their own national interests, rather than being guided by what the "authorities" say in Brussels. Considering that a quarter of the population of the Republic of Estonia is Russian-speaking, the aggressive rhetoric addressed to Moscow is unprofitable for the authorities, at least from the point of view of the consolidation of society, which remains largely divided.