There are reports from Turkey that the authorities of the country raised the question of the expediency of the presence of the forces of the so-called American coalition at the Incirlik airbase. The fact that such a military presence causes Ankara a lot of questions, said Deputy Chairman of the Turkish government, Veysi Kaynak.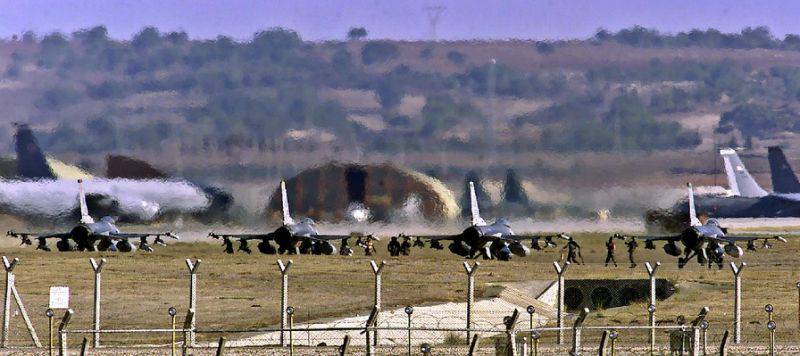 Against this background, an investigation into the events of July 2016 of the year in Turkey continues, when a coup attempt took place. In particular, we are talking about conducting an investigation into the assassination attempt on Erdogan. Turkish media reported that the Bureau for Combating Organized Crime and Terrorism established the names of those who, during a telephone conversation, discussed the liquidation of the President of the country. Names such as Ali Aktürk and Davut Uchum, the colonel and lieutenant colonel of the Turkish army, are reported.
According to the said bureau, Akturk and Uchum discussed the details of the assassination attempt on Erdogan with Captain Abdulla Yetiq, Major Ahmet Guzel, Captain Ferudun Choban and other military men. At the moment, the named officers of the Turkish Armed Forces are in Greece, and Ankara demands their extradition from Athens.
The representative of the President of Turkey, Ibrahim Kalyn, said that there is no need to hurry with the consideration of the use of the Incirlik airbase.
Recall that Erdogan called the main organizers of the attempted coup in Turkey, the so-called "Gulenists" - followers of the teachings of the preacher Fethullah Gulen, located in the United States.