South Korean news agency Ronhap reported an incident off the coast of the Republic of Korea. The military plane that participated in the scheduled flights made an "erroneous dumping" of several depth charges and harpoon anti-ship missiles into the Sea of ​​Japan. It happened in the area usually active fishing activities.
It is reported that at the time of the "erroneous discharge" there was only one fishing schooner in the area, whose crew was luckily injured. The ship itself was not damaged.
Renhap writes that the aircraft of the Republic of Korea Navy was moving on a designated course approximately 28-30 miles from the coast, when one of the crew "accidentally pressed the emergency weapon release switch." As a result, the ammunition fell into the water. As noted, the explosions in the area of ​​the incident was not recorded.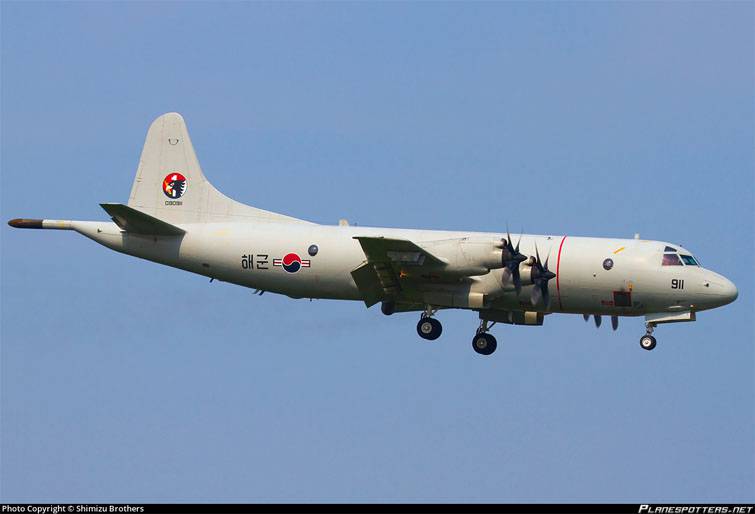 According to updated data, we are talking about the aircraft Lockheed P-3CK. The South Korean Navy command sent a minesweeper, coast guard ships and a rescue ship to the scene. The Ministry of Defense stated that they would conduct a thorough investigation of the incident.