The Pentagon returns on Thursday Japan 4 thousand hectares on the island of Okinawa, which was used by the Americans to conduct exercises.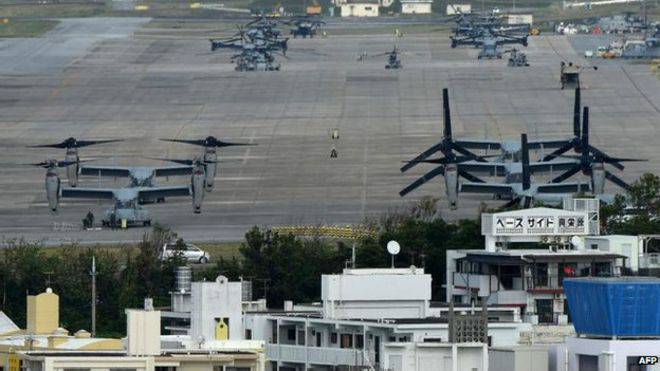 As Japanese media reported earlier, in return, 6 helicopter pads were built in the same area to be used by Osprey converters.
Okinawa Governor Takeshi Onaga decided not to take part in the land transfer ceremony, because he was seeking to bring the convertoplanes out of the prefecture (one of them recently fell off the coast of Okinawa, causing concern to local people for their safety).
The land is returned in accordance with the agreement of the USA and Japan from 1996.
For their part, the Americans said that "the reduction of the zone of military exercises in Okinawa does not undermine Washington's obligations and ability to interact with the Japanese government and the Japanese Self-Defense Forces."
On the eve of the commander of the US contingent in Japan, General Lawrence Nicholson said that in the future will be transferred to another piece of land as a sign of respect for the desire of residents to reduce the American military presence in Okinawa.
As noted by the agency Kyodo, despite the current "gift", about 70% of all Pentagon objects in Japan will still be concentrated on the island.