Yes, everything is captured by politics. Yes, on human qualities, on norms, the principles of morality were spat by everyone who felt like it. But, even realizing this, you never stop wondering what kind of bad people you need to be, so that at the moment of general grief and misfortune, that you have to rally citizens, and not vice versa, you can almost laugh in the face of all the bereaved!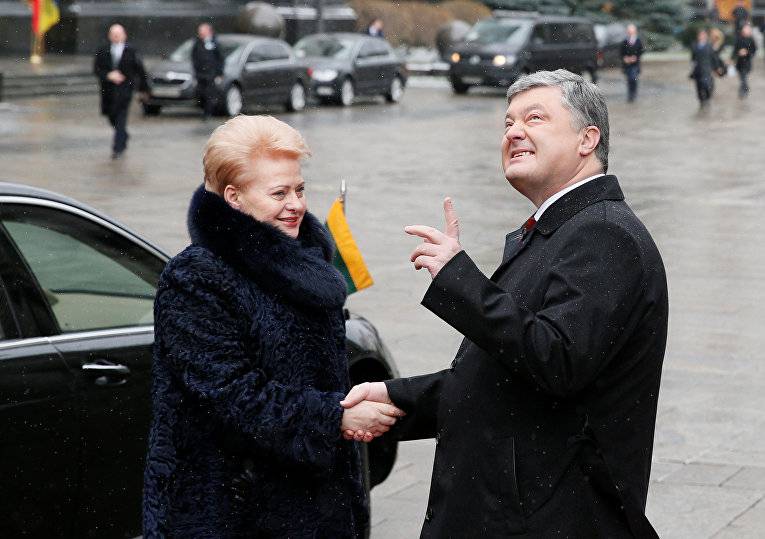 We are talking about a terrible tragedy that stunned, like a snow avalanche fell on the head not only of Russia, but the whole world: in Turkey at the photo exhibition "Russia through the eyes of the Turks" Russian ambassador Andrei Karlov was killed - by a man who during the bloodthirsty crime shouted:
"We are dying in Aleppo, you are dying here!"
I will not go into the details of what happened, because already on the Internet spaces there is so much information about this. I wanted to talk about exactly how some politicians, to be more precise, would-be politicians, who were not people like diplomats, were difficult to react to.
So, while this horrible murder was condemned by a number of countries, including the United States in the person of newly elected President Donald Trump, various organizations (UN, EU), some, it seems, either did not "notice", or simply made the appropriate appearance, giving preference to "sit-away" aside and completely ignoring what happened. Simple human sympathy is alien to them. Among such callous people was the current president of Ukraine
Petro Poroshenko
and the president of Lithuania
Dalia Grybauskaite.
Of course, everything can be understood that political differences, for example, these countries with Russia may have, that conflicts and misunderstandings can also take place in these relations. But! No matter what happens, a competent diplomat, professional, who does not put his personal ambitions and ambitions of his state, and not justified or supported by anything, would never allow himself to be like anything above his own light.
Lithuania:
silence
, no words of condolence, no reaction to the death of a Russian diplomat. The only thing that seemed to be resolved by the Lithuanian Foreign Minister Linas Linkiavicius, who wrote a short tweet about it:
"We condemn the attack in which the Russian ambassador in Ankara died. We express our condolences to his family "
; Lithuanian Prime Minister Saulius Skvernalis:
"Such crimes cannot be justified by war crimes committed in Aleppo or other motives. Blood can not be washed away with blood, and no society or group of people has led anywhere yet. "
; well, actually, that's all.
Where is Grybauskaite? And she decided to sympathize only with Germany, in which a similar tragedy occurred at the Christmas fair, during which many people suffered (12 killed, more than 50 injured).
But these are flowers, friends. See how Ukraine behaved itself (not only its "leader"). Just the same apple from the apple ...
The official Kiev occurred in Ankara
ignored
, exactly like our Lithuanian neighbors. Although, of course, the Ukrainian president did not prefer to keep silent about everything: it seems that German grief has touched him deeply.
"Stunned by the news of the daring attack on the Christmas market in the very heart of Berlin ... Ukrainians pray for the innocent victims of the tragedy and condemn this diabolical act of violence, to which there can be no excuse."
Someone will say that nobody expected anything else from Ukraine: Russophobic sentiments in this country are in the blood, they clearly would not sympathize with and empathize with Russia. Of course, I can not disagree that the reaction is expected. But! Just shook another. Ah, as they say, it would be better just to keep silent, do not open the mouth, from which, as if from a garbage dump, immediately smelled foul.
The deputy of the Verkhovna Rada Volodymyr Parasyuk, who wrote on his Facebook page that
He considers the killer of the Russian ambassador to Turkey a "hero."
Here, perhaps, there is nothing to comment on, and I don't want to. Simply
ugly
, just low and unworthy of even our attention to such behavior. Although, again, why wonder? For such ... (I don't even know what to call such individuals more or less decently) the ongoing war in the Donbas is good
news
deserving applause, for them atoshniki are heroes, for them death is the norm, especially innocent. In comparison with Parasyuk Poroshenko even decently led himself.
And what is going on in general in social networks now is just hell! The users seemed to have fled from their coils: the joys of the tragedy in Turkey are just full pants.
Of course, the world and not without kind and understanding people who are ready to share grief, spit on their political views and so on. Such official representative of the Ministry of Foreign Affairs of the Russian Federation
Maria Zakharova
thanked. But as for the rest, those who could not remain silent, pass by, keep their verbal understanding ... the fountain, their words even commented
don't deserve
:
"Possessed is not my diocese."