US Air Force Secretary Deborah Lee James at the National Defense Forum. Reagan called Russia the main threat to his country.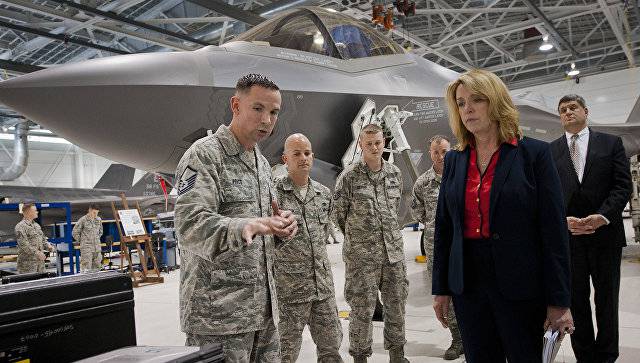 "We have a lot of threats that we deal with, but Russia, due to the nuclear aspect, can be a real threat to the US," said James.
However, she noted that if earlier US policy "was aimed at fending off threats in the Asia-Pacific region and in the Middle East, now it is more focused on Russia."
"Because of their behavior, we had to ... re-examine the balance of opportunities that we would need," the minister explained.
In turn, the head of the Joint Chiefs of Staff of the US Armed Forces, Joseph Dunford, said that Moscow's goal is to "confront NATO and undermine its reputation", as well as "limit the ability of the American army to carry out military presence" in different regions of the world.
"They often operate where we have not seen them for decades," said Dunford.
Earlier, American politicians noted that Russian developments in the field of space, nuclear potential, air defense and missile defense, as well as in cyber security would require changes to the draft military budget for 2018 after taking office with Donald Trump.