A video appeared on the Internet that clearly shows what happens in the event of a violation of safety during a pre-flight inspection of a jet plane, writes
Rossiyskaya Gazeta
.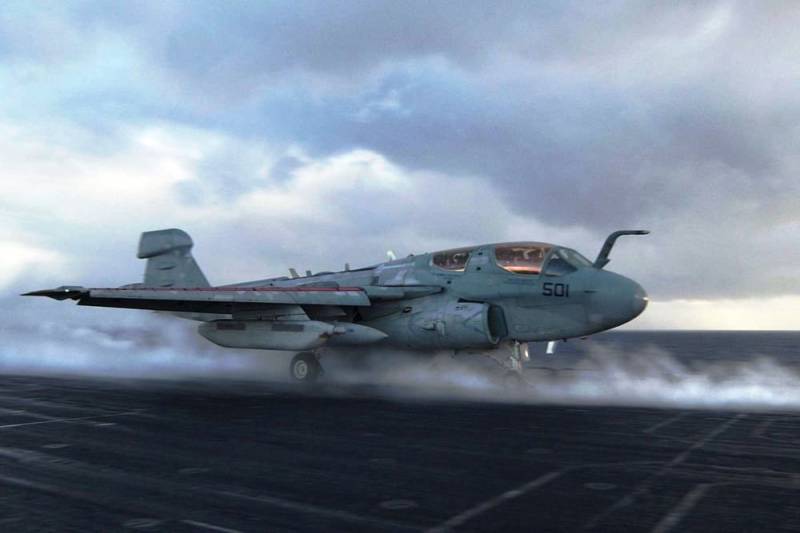 Judging by the commentary on the video, "it is about the American carrier-based electronic warfare and intelligence aircraft EA-6B Prowler, which took off from the deck of an aircraft carrier," the publication said.
The technician who examined the car gaped and, as a result, found himself under a jet when the pilot turned on the engine.
"It was only by luck that the sailor did not die, and even, judging by his brave appearance, he did not suffer much," the newspaper notes.
The publication reminds that the deck aircraft EW EA-6B entered service with the US Navy in 1971 g. Its crew consists of 4-x people - a pilot and three operators.
The aircraft has already been decommissioned, but it is still used by the US Marine Corps.