Washington will not accept the fact that Moscow "intervened" in the presidential elections in the United States, and undoubtedly will take measures against Russia, reports
RIA News
Barack Obama's statement.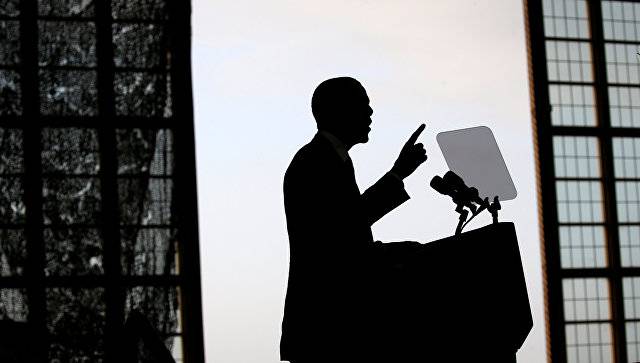 "I believe that we undoubtedly must take action when the government of any foreign country tries to influence the objectivity of our elections, and we will take measures",
- the president said in an interview with NPR radio.
According to Obama, Washington will respond "at that time and in the place that it chooses."
"Some of this will be made public, some will not. Mr Putin is well aware of my feelings about this, because I spoke directly to him about this, "
- he stressed.
Recall, the US intelligence agencies blamed Russia for cyber attacks on the Democratic Party in order to help Republican Donald Trump to become president of the country. Trump himself called the statements about the interference of Moscow in the elections ridiculous.