The cartoonist Andrei Bilzho, who spoke frankly vile and vile words addressed to Zoya Kosmodemyanskaya and her exploits, means "from where the legs grow." More precisely, it means not the bloggers themselves, but the bloggers who revealed the presence of the Ukrainian business in a person who said that Zoya Kosmodemyanskaya had accomplished her feat not by will, but in connection with "heightened schizophrenia". The blog Oleg Lurie in LiveJournal provides data that suggest that Bilzho owns restaurants not only in Moscow, but also in Kiev.
Mr. Bilzho's restaurant called Petrovich has recently become a place for representatives of Maidan elites to visit. By and large, one could say, well, you never know, anyone can go to a restaurant owned by one or another person. However, the activities of the Kiev restaurant Bilzho draws much attention. The fact is that Kiev "Petrovich" became not just a point for collecting those whose brains are affected by Maidan ideology, but also actively participates in the redemption of the population. The restaurant Bilzho is collecting money for the needs of the so-called "ATO". In particular, a photograph is published in which you can see a huge bottle in which all those who are ill at heart for civil war can throw a bill for the subsequent purchase of body armor for atoshniki.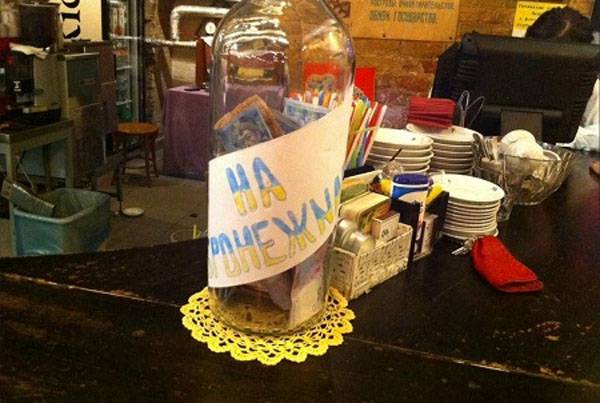 Oleg Lurye notes that some time ago, the Ukrainian supervisory authorities were going to deprive the "cartoonist" restaurant of a license for the sale of alcohol, which would have caused the entire restaurant to wind down. However, Bilzho quickly oriented himself and suddenly became an ardent ukropatriot with embroidered shirts, black-and-white banner and collections for the needs of the punitive operation.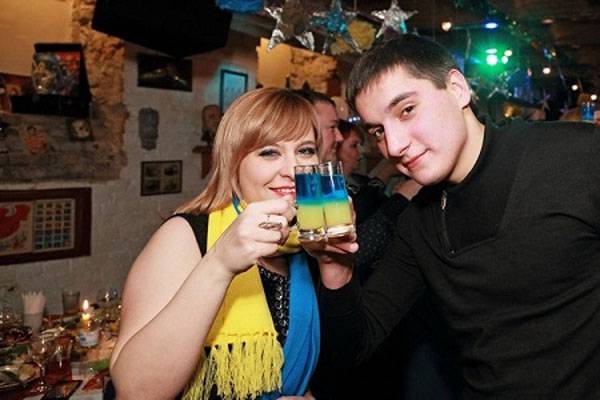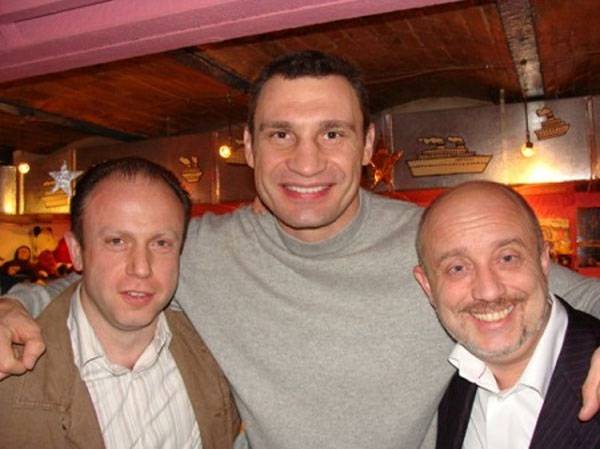 Oleg Lurie
completes his post with these words:
As for Petrovich, the one that is in Moscow, along Myasnitskaya Street (...), so maybe you shouldn't go there anymore? Well, not to meet there with Bilzho, with the very Bilzho, who diagnosed Zoe Kosmodemyanskoy. Personally, I will not go there, as I fear that I will not restrain myself at the meeting and I can inflict trauma on this character. Not psychological.