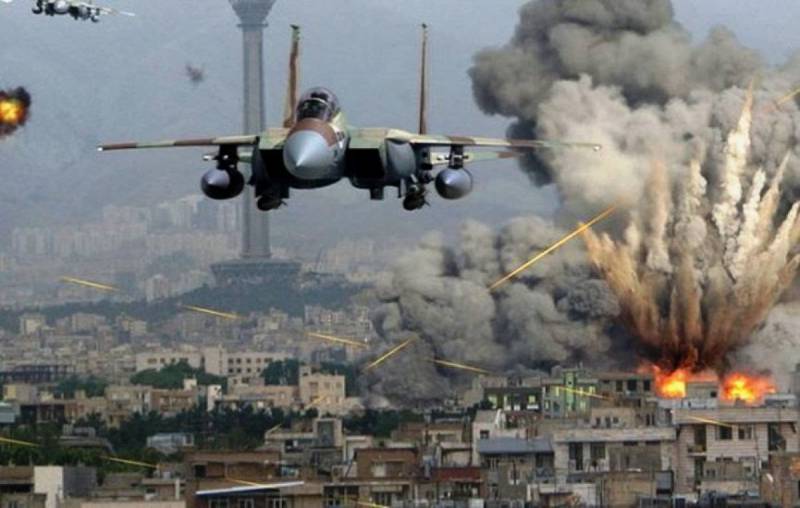 On the eve of a bolt from the blue, information appeared about conducting secret negotiations between the Russian government and the Syrian opposition without the participation of Washington.
Of course, this information could have been attributed to the "yellow press" if not for one "but": Samir Nashar, a member of the national coalition of the opposition and revolutionary forces of the Syrian Arab Republic, confirmed the message.
According to Nashar, Russian representatives are conducting secret talks in Ankara with rebel groups with the participation of Turkey, and also, which is important in this situation, without the participation of the United States, which the author has paid particular attention to.
According to the interlocutor, the negotiations lasted for three days, and the main attention was focused on discussing the plan of the UN special envoy Steffan de Mistura to resolve the situation in Aleppo.
It is worth noting that the reaction of the Russian side to the appearance of this information followed immediately. In particular, the Deputy Foreign Minister of Russia, Mikhail Bogdanov, informed that domestic diplomats are competent enough to negotiate on their own, without any intermediaries.
Foreign Ministry spokeswoman Maria Zakharova also commented on this information, noting that "Washington isolated itself", and Moscow, as it had been negotiating to incite terrorist groups to cease hostilities, continues to lead them, which is not a sensation.
The only thing that attracts attention in all this
stories
This is because the Saudi ringleaders of the Dzhebhat-en-Nusra (a terrorist group banned in Russia) of the United States, which at the beginning of the confrontation actively financed the terrorists, ignoring their "loyalty." But the military training of the opposition was carried out by military experts from the notorious American military company Blackwater in Jordan.
Despite such truly paternal care from the anti-Russian coalition, the militants, fortunately for themselves, retained the ability to make independent decisions, which allowed them to weigh all the pros and cons. Upon reflection, the opposition forces made the correct conclusion: no funding for the United States would give them back their life, which they can lose at any time under constant bombardment of the Russian Aerospace Forces.
Well, it can be assumed that Washington's loss of influence in the Middle East is not the saddest
news
for the newly elected leader of the country, Donald Trump, who, like the sheriff from the famous statement, does not care about the problems of the Indians. In this connection, it can be concluded that the geopolitical adventure unleashed by the White House in the region is coming to an end, and the loss of leverage over the rebels is only the first call.