The former president of Georgia and the ex-governor of the Odessa region, Mikhail Saakashvili, announced that he lacked financial resources to create a new Ukrainian party. In order to have enough funds, he organized a collection of money from the population of Ukraine. All those who wish to support the "reformer" financially, Saakashvili called for the transfer of funds through a specially created site. At the same time, Saakashvili promised that, with the funds raised, he and his party would turn Ukraine into a "superpower".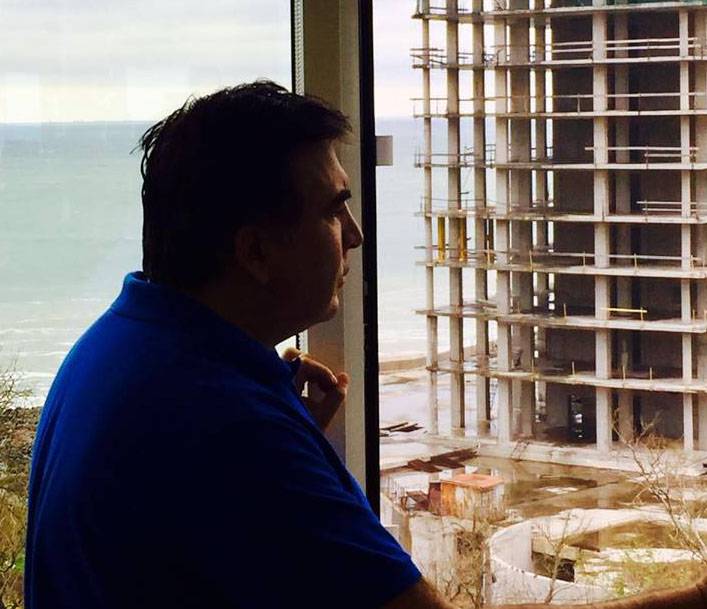 The new party, created by Saakashvili, has already acquired its name: RNS - "Rukh new forces". From Saakashvili's published Facebook material:
RUH OF NEW FORCES set an ambitious goal - to create a new political class in Ukraine. We are all - the creators of an absolutely new for Ukraine organization, in which there are no main and appointed, paid and their own. We want to oust the baryg from power. We want to eliminate the oligarchs from making decisions. The only source of power in Ukraine should be the people, as it is written in the Constitution.

We believe that this is possible. We start with ourselves. From the very beginning, we want to build honest relations with the state and announce the beginning of fundraising for the development of ROC NEW FORCES and the implementation of our ambitious plans to turn Ukraine into a superpower.

Anyone who wants to join - follow the link and support us.
In the segment of social networks in Ukraine, opinions are divided. Some are really ready to send funds for the creation of a new party of Saakashvili in the hope of change, others have declared the ex-governor of the Odessa region another fraud.