For the post of Secretary of Defense, the elected US President Trump chose retired General of the Marine Corps James Mattis, reports
RIA News
message "The Washington Post".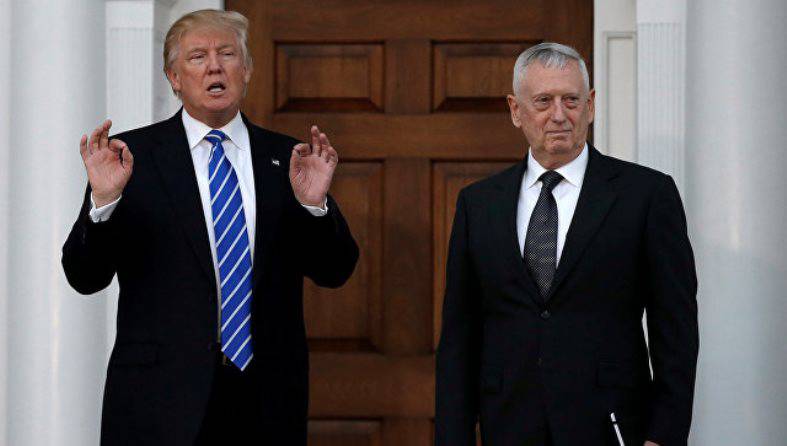 The last duty station of Mattis (2010-2013) was the US Central Command, responsible for Central Asia and the Middle East.
"The official announcement of the candidacy of 66-year-old Mattis may take place early next week," the newspaper said.
"Mattis, a Washington State native of the Pacific, began his military service in the US Marine Corps in 1969. In 1991, he took part in the war in the Persian Gulf, later - in operations in Afghanistan, and from 2003, he commanded a division in Iraq. Then he was responsible for the development of the Marine Corps, led the Combined Forces Command, "the article says.
During the service, Mattis got the nickname "Mad Dog." After retirement, he served on the board of directors of the defense corporation General Dynamic, was engaged in scientific activities.
"He is known as one of the most influential military leaders of his generation, acting as a strategic thinker, who is sometimes blamed for aggressive statements," the newspaper writes.
Judging by the previous statements of the general, he is very wary of Russia, and believes that in the Middle East the main danger is not the terrorists, but Iran, with which it is necessary to break the nuclear agreement. About the intention to break the agreement with Iran earlier spoke and Trump himself.