Reported the completion of the active phase of the counter-terrorism operation in the territory of the Republic of Ingushetia. The operation of the security forces began at half past six in the morning Moscow time in the city of Nazran. According to information agencies, several streets of the city were blocked - Vokzalnaya, Gudantova, Zheleznodorozhnaya, Ovraznaya, Tikhaya, Tolstoy, Chechen and Elbrus.
At the time of the operation on these streets, the movement of not only vehicles, but also citizens was restricted. Representatives of local law enforcement agencies circulated an appeal to citizens:
The situation is controlled. We appeal to citizens with a convincing request to remain calm, not to allow chaos and riots, as well as interference in the actions of law enforcement agencies. On the progress of the situation information will be provided additionally.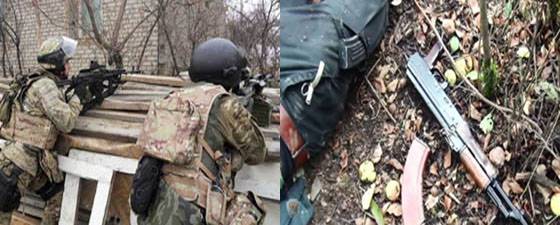 Interfax
cites a source statement in law enforcement:
The active phase of the special operation in Nazran is completed. According to preliminary information, two militants were killed who put up armed resistance.
The Ingush media reports say that during the counter-terrorist operation two special forces soldiers of the FSB of the Russian Federation were killed. From the portal message
"Bakdar. News of Ingushetia"
:
One law enforcement officer died on the spot, and the second was on his way to the hospital after a special operation conducted in Nazran on Abadiyev Street today.
The same information source names the names of the liquidated militants. These are some father and son of the Ilievs who were wanted. The security forces blocked them in one of the private houses of Nazran.