Washington again insists on Russia's responsibility for air strikes on the "last" hospitals in Aleppo, although it has not yet been established who carried out the bombing, reports
RIA News
statement by State Department representative John Kirby.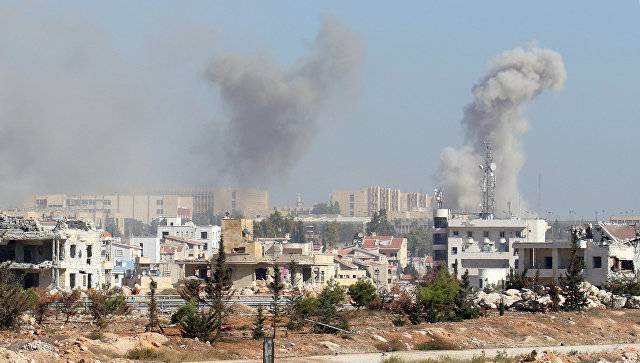 Earlier, the State Department has already condemned "the resumption of the bombing of Aleppo by the Syrian regime and Russia, as a result of which hospitals and a mobile clinic were damaged." But even then no evidence was presented by the American side.
"These messages (of bombing) do not come from the United States. They come from respected organizations ",
- said Kirby, pointing to various medical organizations.
He also advised to get acquainted with a number of media reports, in which, according to him, "evidence of doctors who have nowhere to work is cited".
"Someone bombed the hospital. We know that this is not a coalition and not the United States. Two sources remain - Syria or Russia, or both, "the State Department spokesman said.
Earlier, the Ministry of Defense of the Russian Federation reported that the VKS has not been hitting Eastern Aleppo for a month already. A representative of the department, Igor Konashenkov, called the accusations of the State Department against the Russian Federation "shameless lies".