The head of the information department of the press service of the Western Military District, Roman Martov, reports that within the framework of a long hike, the patrol ship Yaroslav the Wise and the tanker Lena made a call to the port of the island state of Trinidad and Tobago in the southern part of the Caribbean. Roman Martov notes that the crews of the ships will replenish supplies of fresh water, food and carry out a routine inspection.
From the message that leads
Interfax Information Agency
:
Squad of Baltic ships
fleet
as part of the Yaroslav the Wise patrol ship and the Lena tanker, as part of the long-distance voyage in the Atlantic Ocean, he called at Point Fortin, Republic of Trinidad and Tobago, on November 17.
It is noted that after carrying out the planned work and the planned rest of the crews, the ship will continue a long voyage.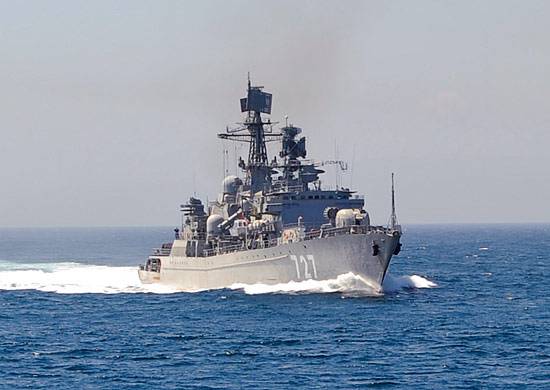 Out of the Mediterranean "Yaroslav the Wise" in the middle of last month. After that, the Russian watchdog managed to participate in an anti-piracy mission in the Indian Ocean. October 25 and November 3 patrol ship and tanker made calls to the port of Havana (Cuba).
The press service of the Western Military District notes that the main goals of finding the Russian Navy guard in the Caribbean are to demonstrate the flag of St. Andrew in the oceans and protect Russia's interests far from the sea borders of the Russian Federation.