The Russian Ministry of Foreign Affairs reacted strongly to the report of the International Criminal Court, which contained materials on the Crimea and Donbas. Recall that the Prosecutor of the ICC Fatou Bensuda declared the Crimea "occupied territory" and called the situation in the Donbas "an armed conflict between Ukraine and Russia". Maria Zakharova, the official representative of the Russian Foreign Ministry, responded to such statements by Ms. Bensuda.
RIA News)
:
Anyone who has visited the Crimea is well aware that such a statement means that the prosecutor did not even attempt to understand the situation. Most likely, this is simply a fulfillment of a political order. (...) And the analysis of the situation in Ukraine and the events of Maidan, which is given in the report is perceived as a parallel reality. The prosecutor of the ICC was not interested in the activities of Ukrainian nationalists, as if they were not there at all. In this regard, it is not surprising that the prosecutor simply did not pay attention to the active attention of foreign forces to the situation on the Maidan.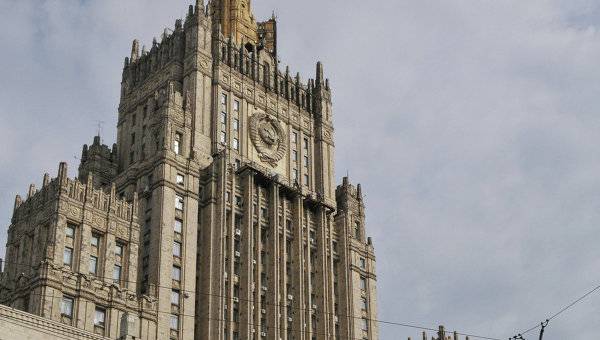 Recall that before Russia came out of the jurisdiction of the International Criminal Court, which over the years of its existence, having spent more than 1 billion dollars, passed the 4 sentence. Moreover, one of the sentences was pronounced against Muammar Gaddafi for the crimes he did not commit. Before the release, Russia was under the jurisdiction of the ICC without ratifying the treaty, like many countries of the world. The ICC Rome Statute did not and does not recognize the United States, China, India, Israel, Indonesia, Egypt and a number of other countries of the world.
In Ukraine, Russia's withdrawal from the jurisdiction of the ICC was called "the Kremlin's fear of being prosecuted by the Hague Tribunal." On this in the program "60 minutes" on the TV channel "Russia" one of the invited experts noted that the tribunal really expects many, but only from the current Maidan Ukrainian authorities for the crime of Maidan and for the war against his people in the Donbass. "Only the tribunal will not be the Hague, but, for example, Gagra" ...