Accommodation of Iskander complexes in Armenia is aimed at preserving stability in the region, reports
RIA News
statement by the President of the Republic Serzh Sargsyan.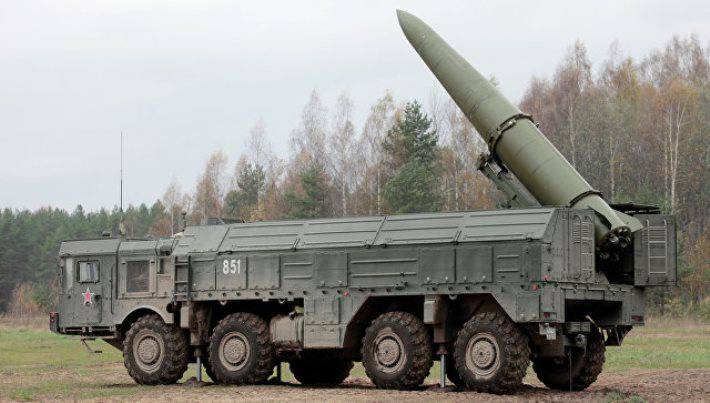 For the first time, "Iskanders" were demonstrated in Yerevan on September 21 at a parade in honor of the 25 anniversary of Armenia's independence. However, as some media reported, the complexes arrived in the country much earlier and "were brought to combat readiness during the escalation of the conflict in Nagorno-Karabakh in April".
"I think this (the deployment of Iskander) was a necessary measure to somehow balance the military situation in our region. It's no secret that over the past few years Azerbaijan has regularly acquired the latest weapons. We do not have such opportunities as Azerbaijan, I mean financial opportunities, but all the time we are trying to balance the situation by finding the antidote. I think that in this case Iskander is just such an antidote ",
said the head of Armenia.
"Of course, the arms race is not a good situation, and we don't want to go for it, but what to do if you are threatened with war and physical extermination every day. You must take appropriate steps, "he said.
Sargsyan stressed that there is an agreement between Armenia and Russia on maintaining balance in the region.
"I think that Russia, proceeding from this, has gone to meet our request and has provided us with this excellent militarily system. Of course, maybe, it would be good for mankind if there were no such systems, but when you are forced, you go for it, "he said.
In general, the president noted, "Russia plays a key role in our region, including in maintaining peace and stability."