The Roselectronika holding (part of Rostec) supplied the military party with absorbing shielding materials for the modernization of surface vessels of the Russian Navy, the next tests of materials will be held in the summer of next year, reports
press office
corporations.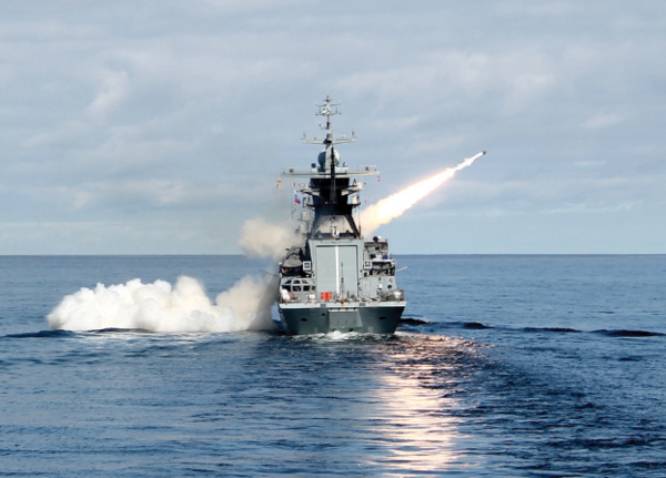 Developed by experts of the Research Institute "Ferrite-Domain" (Petersburg) materials can be used on all types of ships.
"The main requirements for protective radar absorbing coatings are attenuation of the reflected signal, operation in a wide range of radio frequencies and ease of execution. Shielding material developed at the Ferrite-Domain Scientific Research Institute meets these requirements, "said military expert Alexei Leonkov.
According to him, "domestic development is based on the principle of spraying a special mixture that is resistant to aggressive media on the outer surface of the ship, which distinguishes it from American layered thin-film shielding structures."
"The test results confirm that the new coating reduces the radio-visibility of the ship's structures, making it a difficult target for detection and destruction. At the same time, the material does not affect the operation of the radio engineering systems of the vessel, "the expert noted.
"An additional feature of the coverage is to ensure the electromagnetic compatibility of radio antennas and HEADLIGHTS installed on the ship, which, of course, in the future will simplify the layout of radio equipment," added Leonkov.