Kolchak Passion
To begin, let us respect the opinions of other people and learn to accept someone else's point of view, rather than waving a red flag and shouting: "Whoever is not with us is against us."
Here came a note that a "war criminal" to Admiral A. V. Kolchak was set up with a memorial plaque. But there were so many comments that it was as if an atomic bomb had happened.
https://topwar.ru/103657-v-peterburge-ustanovlena-memorialnaya-doska-admiralu-kolchaku.html
So, before you express your opinion about this person and the situation as a whole, you, dear readers of "VO", read this article: https://www.gazeta.ru/culture/2007/01/16/a_1263129.shtml.
Read it carefully, please. Because in part I will build on her. I agree with many of the conclusions and opinions of the author of the article, but there are some of my thoughts.
Do not equate Kolchak to Mannerheim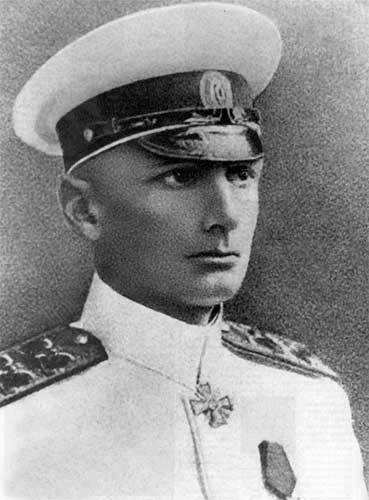 Yes, Alexander Vasilyevich, without a doubt, a controversial figure, however, I respect him for the fact that he died for his country, did not begin to emigrate from the country, although, it seems to me, he could leave, leaving everything behind.
So, opponents of Kolchak operate with such arguments:
1. "He is a war criminal."
Well, the winner imposes any conditions to the vanquished. He is criticized for the methods used by some of his subordinates. Which are openly supported by foreign governments. And, in fact, Kolchak was simply not a decree. Yes, perhaps he had lost heart and could have reinned Ataman Semenov. But what would be the consequences? Well, what about our "reds" - are they white and fluffy? As the words of Chapaev quoted in the article show, they are not fighting in white gloves. And the red terror that the Bolsheviks have unleashed, and the surplus-development simply cannot be compared with the crimes of Kolchak. By the way, what about the money Lenin received for his revolution? I hope it is not necessary to remind you that the revolution, and in fact the "knife in the back", was the hardest blow for Russia? And who is this war criminal?
2. "Well, let's now put on monuments to Hitler, Vlasov, Krasnov (underline)."
Argument. To level real war criminals and collaborators with a man who did not depart from the oath he gave to his country, which he vowed to defend, and died for it. But what about Denikin, if he had not gone into the white emigration, would he have also been a war criminal? Again I will focus on my thought that Kolchak is a war criminal only because he lost, and no more. And the methods of red did not differ from the methods of Kolchak. But Mannerheim, who studied with Nicholas II, is really a traitor. He betrayed his friend just because he wanted power and independence for his country. He did not even want to influence the situation in the Russian Empire.
3. "Feats and achievements? No, have not heard".
Yes, if not for his role as the supreme ruler of Russia, maybe there would not have been so many passions for him, they would have been for some other "supreme" one. Everyone can find on the Internet materials about his achievements as a researcher and innovator. By the way, successfully used in the USSR. And the status of a "war criminal" did not hinder at all ... Opponents point blank do not want to notice and see this. And it is worth noting that the Russian Federation, as the full successor of the USSR, has acquired all its old war criminals. And against the background of the democratic ecstasy that was going on in the 90s, they could quietly rehabilitate Kolchak quietly, but, probably, then everyone was not up to it. And now, it seems to me, even recall
historical
justice is very difficult: the public is on the alert.
4. "This is a provocation and an attempt by" liberastov "and the State Department to destabilize the country."
About what and speech, the people are already beginning to confuse God's gift with scrambled eggs. Again, only my opinion, here the concepts of historical justice are confused and impudently replaced. So, if during the revolutionary period the power of the Soviets said that Kolchak is a war criminal, then it should not change that way. But Tukhachevsky and Beria can be rehabilitated. And let the USSR no 25 years.
I will remind once again how, by whom and by what methods the revolution in Russia began. And for me personally, there is no greater crime than a deliberate desire to betray the country in such a difficult period. And everyone already knows that the situation with bread in Petrograd was created artificially. But this is a different topic. It is not necessary to whitewash and blacken others just because you were born under the USSR and you were told so at school. History is not divided into black and white, it has a lot of gray moments, and in my opinion there are most of them.
PS First of all, respect the opinions of other people. And take another point of view. She has the right to exist.