Vitebsk design bureau "Display" is developing miniature sonar complexes (CIM), which allow finding the right objects in completely muddy water and avoiding obstacles, according to
News
.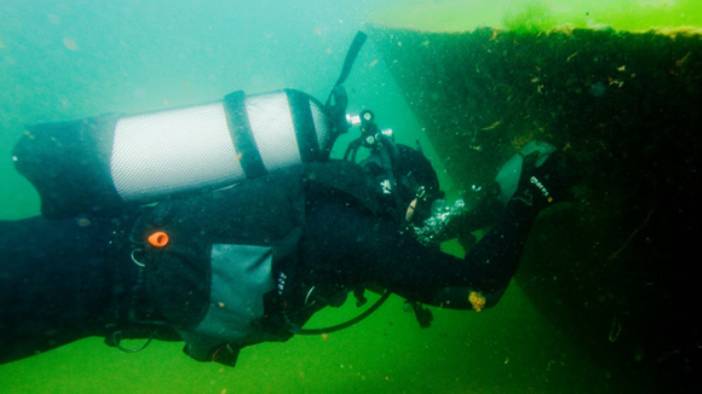 The product is a compact sonar placed on the swimmer's wrist, and a screen mounted inside the diving mask, where the incoming information is displayed.
CIM scans the area within a radius of several hundred meters and weighs less than 2-x kg. Special Forces officers will no longer need to turn on the flashlights when exploring and installing underwater mines.
"At present, development work continues on the Sonar Complex, which will continue until the beginning of the 2017 year. After carrying out all the necessary tests, we will supply the complex not only to the Belarusian, but also to the Russian military. Moreover, there are applications not only from the military, but also from representatives of the Ministry of Emergency Situations, "the design bureau's director Alexander Voitenkov told the newspaper.
"The wrist scanner of the complex works on the principle of sonar. The built-in transceiver of the device sends sound pulses through the water column in the right direction, which are reflected from obstacles. Sonar picks up reflected pulses and determines their frequency, which depends on whether they were reflected by what material - metal or stone. Sonar also records the time after which the reflected sound was detected by the transmitter, calculating the distance to the obstacle, "he explained.
Valery Mukhin, a diving instructor: "The issue of visibility and orientation in underwater conditions has always been particularly acute for fighters of special forces. As a rule, they operate at a relatively shallow depth, but already with such dives they cannot fully see their surroundings due to a lack of light. At the same time, special forces divers, as a rule, have to perform quite complex operations that require good visibility, without giving out their presence with the light of searchlights. "