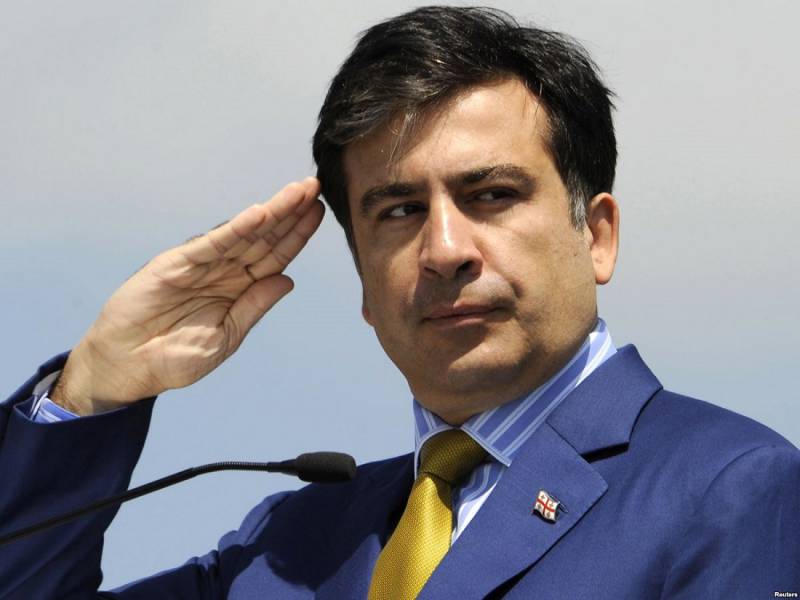 Two years later, together with the Kiev authorities, the governor of the Odessa region, Mikhail Saakashvili, resigned. The Georgian politician criticized the Ukrainian government and called all local politicians "banal hucksters."
The main reason for his departure, Mikhail Nikolozovich, declared the reluctance of the new leaders to be "independent" in the fight against corruption. The last straw for him was
publication of electronic declarations by officials
. "Both were robbed and robbed," said the former president of Georgia.
Despite the fact that Saakashvili's political career is fraught with a huge number of scandals and dirty facts, it cannot be denied that in his time he managed to achieve a real improvement in the economic and social fields in Georgia. For example, during his reign, the state budget of the country increased by more than 10 times (from $ 350 million to $ 5 billion). He was also able to achieve significant success in the development of entrepreneurship and in the fight against corruption. So, despite his, to put it mildly, irreproachable reputation, Saakashvili is far from the worst politician, especially against the background of his former Ukrainian colleagues.
However, even a successful experience in combating corruption in government bodies did not help him to repeat past successes. All his initiatives did not coincide with the course of the Ukrainian leadership. Perhaps that is why Mikhail Nikolozovich made the decision to leave the ship in advance, whose fate was sealed. Paraphrasing the famous saying, we can say that there. where the crest went, the Georgian has nothing to correct.
The conclusion is that the next change of power in Ukraine did not give the expected result. The new politicians did not come to the government, the students of the past regime remained at the helm, whose goal was to steal even more than their former heads. Consequently, the scenario with the new Maidan is quite possible. Perhaps, for the third time, Ukrainians will be lucky, and decent people will come to power, who will stop plundering the country and will be responsible for their words, fulfilling these promises and obligations to their people.