As mathematicians say, "what was required to prove ..." The Polish side nevertheless dropped to the level at which you can afford dirty manipulations regarding the crash of the Tu-154 with the country's president on board in April 2010. Polish media outlets, as if on cue, came out with publications that talk about "Polish intelligence data." In particular,
Gazeta Polska
He writes that allegedly Polish intelligence officers previously had data on "traces of trotyl" on the wreckage of an airplane that crashed near Smolensk, but "they did not report it."
The newspaper reported that Lech Kaczynski's visit to the mourning events in Katyn was prepared by four Polish intelligence officers under diplomatic cover. One of them, too, was the victim of a plane crash. Immediately, the newspaper adds that after the wreckage of the airliner, officers of the Polish intelligence agencies were allegedly aware of the very "traces of the TNT on the wreckage", but were "silent".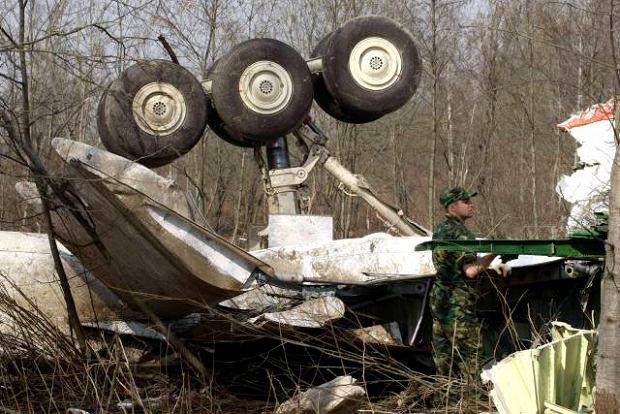 The submission states that an investigation is underway in this case, and it checks information on why the "data on TNT traces" were not published at the time.
This amazing nonsense, distributed by the Polish side a few years after the tragedy near Smolensk, suggests that the current authorities in Poland are ready for everything for dirty sensations and not less dirty in this case self-praise. Recall that on November 14, the official Warsaw appointed an exhumation procedure for the remains of President Lech Kaczynski. It can be assumed that after the exhumation, conspiracy finds will be announced again, which they also "knew, but were silent like fish" ...