The shells for 155-mm cannons mounted on the newest US destroyers USS Zumwalt turned out to be too expensive - the cost of each reaches $ 800 thousand, reports
RIA News
Defense News post.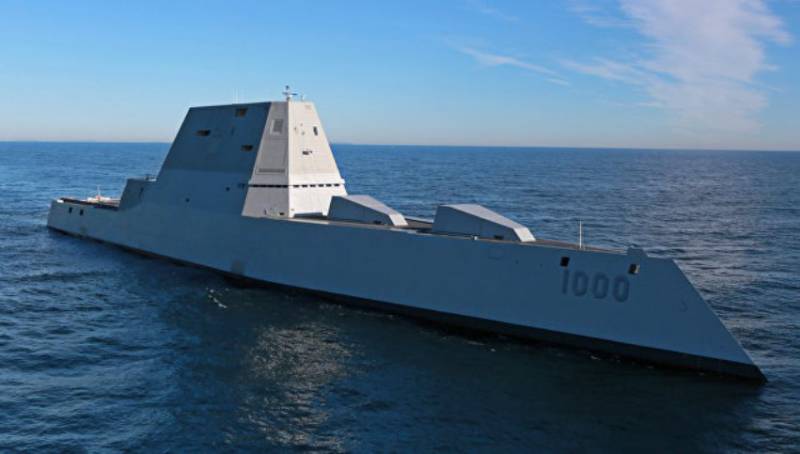 "Such a high price is associated with a sharp reduction in purchases of Zumwalt destroyers. The production of ammunition for them was not massive, but piece and costly, "a military source told the publication.
The weekly recalled that initially the US Navy planned to purchase 28 ships, but in the end this number dropped to 3's. The first is already commissioned in October of this year.
"Two 155-millimeter cannons are mounted on each of the destroyers. They can only work with LRLAP (Long Range Land-Attack Projectile) guided high-precision projectiles specially designed for them, "the article says.
The armament has passed all the tests, there are no complaints about it. The only problem is very expensive. Therefore, the command intends to abandon the LRLAP.
The military has already begun to look for alternatives. "The difficulty lies in the fact that the USS Zumwalt automatic projectile feed system is designed for LRLAP. Find similar ammunition of the same size is unlikely to succeed, it is necessary to completely change the software, "writes the publication.
Most likely, they will not find a replacement in the near future, and the destroyer will have to take up combat duty without ammunition, the weekly concludes.