During his working trip to Nizhny Novgorod, the Deputy Minister of Defense of the Russian Federation, Yuri Borisov, visited the Sokol aircraft building plant, where he got acquainted with the progress of work on the modernization of MiG-31 fighters, reports
press office
Ministry of Defense of the Russian Federation.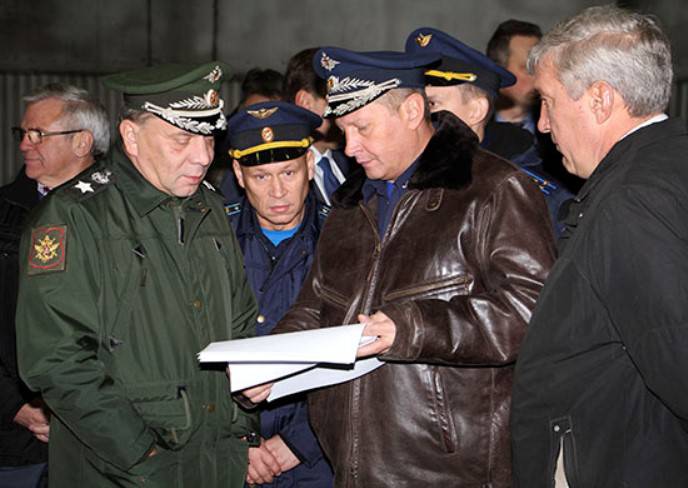 "With the Sokol plant, the Ministry of Defense has a long-term contract for repair, restoration and extension of the service life of the MiG-31 fighter jets to the level of the MiG-31БМ. The entire contract implies the restoration of 113 machines, this year the plans include 22 machines, "
- Borisov told reporters on arrival at the enterprise.
"So far there are no disruptions, claims to the plant as well," he noted.
The deputy minister drew attention to the fact that, in the course of work on the fighter, the company successfully coped with the task of import substitution.
"We do not have any dependence now, there are no concerns about this," he said.
The Defense Ministry recalled that Sokol specialized in the production of MiG family fighters from 1949. Currently, the factory is commissioned by the military to repair and upgrade MiG-31 and MiG-29UB aircraft.
Help press service:
"The upgraded MiG-31BM fighter has a modern control system, the target detection range reaches 320 km, destruction - 280 km. The aircraft is capable of simultaneously hitting 6 and tracking air targets up to 10. "