Ukraine intends to initiate the early resignation of PACE President Pedro Agramunt, who said that Russia must be returned to the Assembly, reports
RIA News
a statement by a member of the Ukrainian delegation, Irina Gerashchenko, to the edition of the European Truth.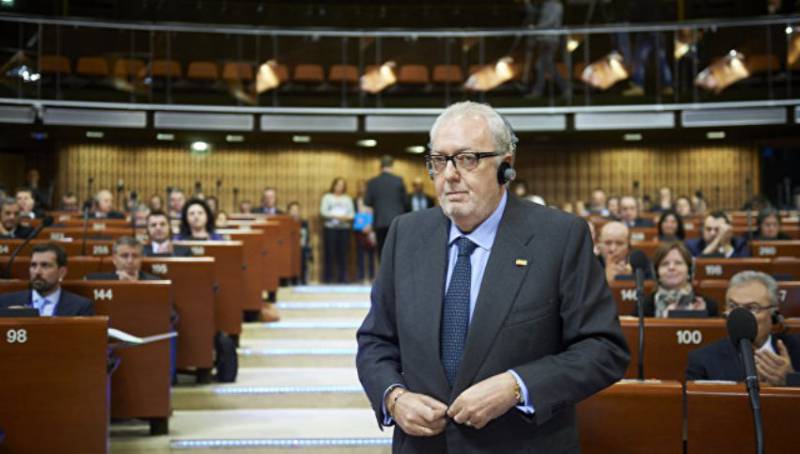 PACE President Pedro Agramunt
Gerashchenko said that the Ukrainian side is exploring the possibility of prematurely questioning the powers of Agramunt in connection with his latest statement.
"We are concerned that the politician delegated to this position by the European People's Party, in its actions, departs from the position of the EPP and from the principles of the PACE," she said.
She noted that the Ukrainian delegation has not yet launched the resignation procedure, but is preparing to do it.
"Now we are studying the regulations together in order to officially raise this issue in the assembly. Agramunt does not care about his reputation, but worries about his position. Therefore, we will beat on the most sore point for him - on his position ",
said Gerashchenko.
Recall, October 10 Agramunt stressed that the PACE should do everything possible to return the Russian representatives to the assembly, and that a number of parliamentarians prevent the resumption of dialogue with Moscow.