PACE head calls on Russian delegation to return "to start dialogue"
Speaking at the opening of the organization's autumn session, the head of the Parliamentary Assembly of the Council of Europe, Pedro Agramunt, said that it was time to return to a full-fledged dialogue. To this end, he calls on the Russian delegation to return to the PACE.
LifeNews
cites Pedro Agramunt's statement:
The situation when Russia is absent from the assembly is not to the benefit of anyone - neither Russia, nor the assembly, nor any of the other 46 countries.
Then Agramunt issued the following rant:
All conflicts must be resolved within the territorial integrity of states, I repeat, all conflicts ... The borders of states can be changed not by force, but on the basis of bilateral agreements. What is happening in Ukraine, the annexation of the Crimea, as well as conflicts in Georgia, Moldova and Azerbaijan are unacceptable. As Europeans, we must resolve conflicts in our common space. Parliamentary diplomacy is an adequate means to inspire political negotiations. After discussing different opinions, we must together find solutions.
Despite the fact that Mr. Agramunt, during his speech, recalled Ukraine and called the reunification of Crimea with Russia "annexation", the Ukrainian side expressed strong indignation at the suggestion of the head of PACE about the need to return the delegation of the Russian Federation.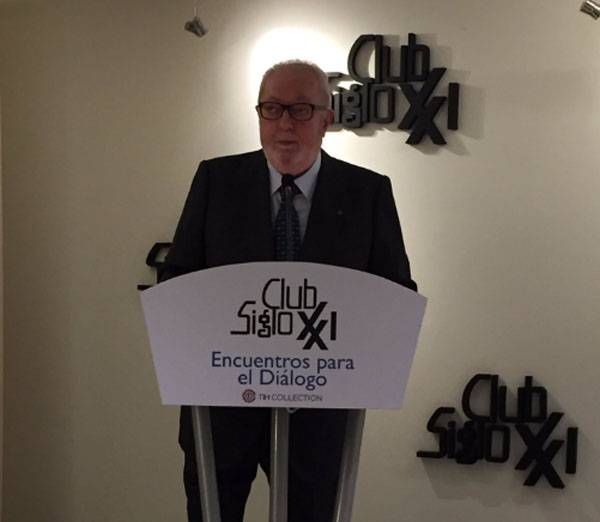 Member of the Ukrainian delegation to the PACE Irina Gerashchenko commented on the statement of Agramunt like this (quote
UNIAN
):
PACE President Agramunt in his opening speech at the autumn session does not even try to hide that frequent trips to Moscow made themselves felt. He publicly complains that the absence of Russia in PACE does not benefit either the Russian Federation, or PACE, or the other countries participating in the assembly. Makes some strange hints that "some groups interfere with the dialogue with the Russian Federation and that they should not interfere with the dialogue." I wonder what kind of groups he has in mind?
And so Alexey Pushkov, a member of the Russian delegation to PACE, commented on the situation:
Kiev is nervous: in PACE the mood is growing in favor of the full-fledged return of the Russian delegation. The Ukrainian delegation is preparing to disrupt this process.
Recall that earlier, Russia recalled its delegation from PACE due to the fact that Russian parliamentarians were constantly losing their words during sessional sessions, while all PACE rhetoric was slipping into openly anti-Russian.
https://twitter.com/pace_president