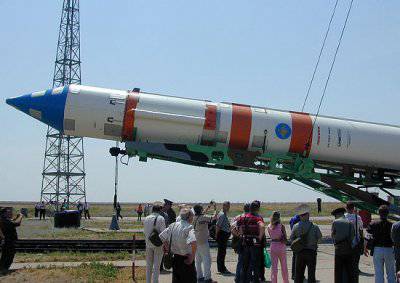 This year, it is planned to test approximately 70 armaments on more than 160 test subjects at the State range of the Ministry of Defense of the Russian Federation (Kapustin Yar range), located in the Astrakhan region.
To date, the structure of the Kapustin Yar site includes four research and test units of armament and military equipment of the Strategic Missile Forces (Strategic Missile Forces), air defense (air defense of the Air Force (Air Force), air defense forces of the Ground Forces and air defense and A ( missile forces and artillery), a center for measurement and information processing, as well as the Sary-Shagan missile defense ground in Kazakhstan.
The range is directly involved in the development of weapons models, starting with the review of draft and technical projects, the creation of programs, test methods, and ending with the evaluation of their characteristics, as well as the effectiveness of combat use.
Last year, about 30 military equipment and weapons were tested at the Kapustin Yar test site. In the process of solving these tasks, more than 500 missile launches, targets, and missiles were carried out, which is 1,5 times the number of launches made in 2010 a year.
Last September, the Center-2011 strategic exercise was successfully conducted at the same test site, during which the Iskander-M and Tochka missile systems were fired, as well as the Smerch volley fire systems.
In 2011, the current research system provided an opportunity to conduct research on 26 research papers. In addition to this, the landfill staff defended 2 thesis for the degree of Candidate of Science. In total, there are 1 doctors of science, 16 candidates of science, and 27 polygon employees are included in the group of candidates for a scientific degree for this year.
In 2011, the Kapustin Yar test site turned 65 years since its inception, and ZATO "Znamensk" - 50 years. It was at this test site that the first ballistic missiles were tested, and it was here that the first space vehicles were launched. Among these launches were world-famous space flights with animals on board, which helped open the way to space for humans.
This year marks the 65 years since the first launch from the base of the Kapustin Yar base of the P-1 ballistic missile, which marked the beginning of the rocketry era in our country.
If we talk today about the State Central Interspecific Kapustin Yar proving ground, then this is a unified research complex with a high scientific and technical potential, a developed base, having favorable climatic conditions, as well as territory and airspace, making it possible to test and develop defensive and offensive systems in the interests of the Armed Forces of the Russian Federation.
Polygon Kapustin Yar is unique in terms of testing the combat equipment of ballistic missiles. Only its experimental and technical base has the ability to experience combat equipment in all the variety of possible conditions for its delivery to the intended targets.