"Military Industrial Company" (MIC) presented at the Army-2016 forum held in Kubinka a police miner-protected TMS-3 "Medved" armored car, designed to carry out antiterrorist operations during the execution of territorial defense tasks, reports
Messenger of Mordovia
.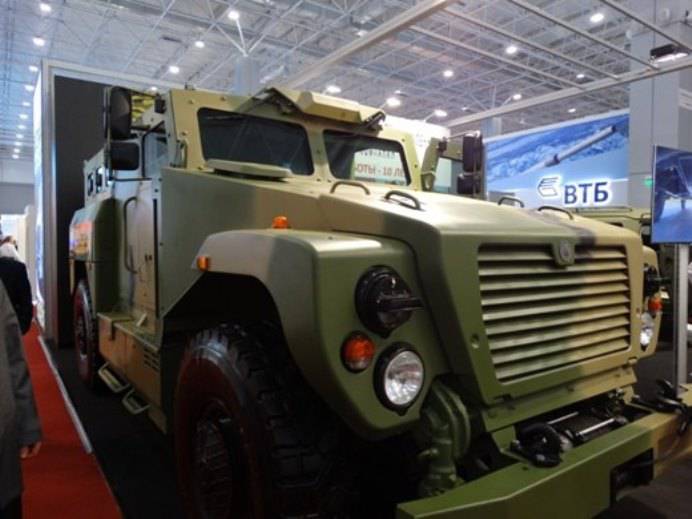 Visitors to the MIC stand could familiarize themselves with the armored vehicle in detail.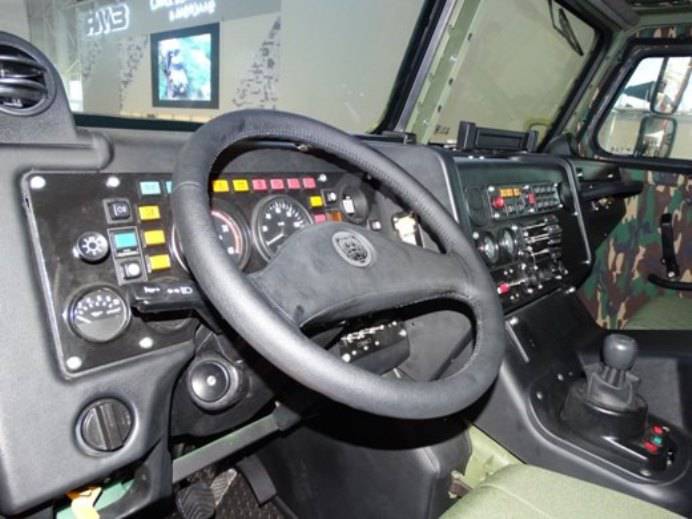 "SPM-3 has the total mass in 14 t. The design feature is the distributed reservation applied in protection. The machine can withstand an explosion 7 kg of TNT under the wheels or the bottom, which has a V-shaped. The crew and troops are located in special anti-traumatic chairs, there are also special anti-mine panels and mats. Full capacity - 8 people, "- told the company.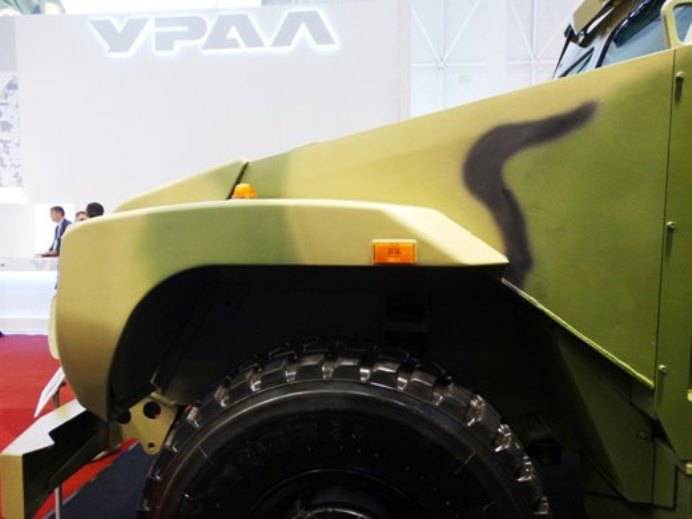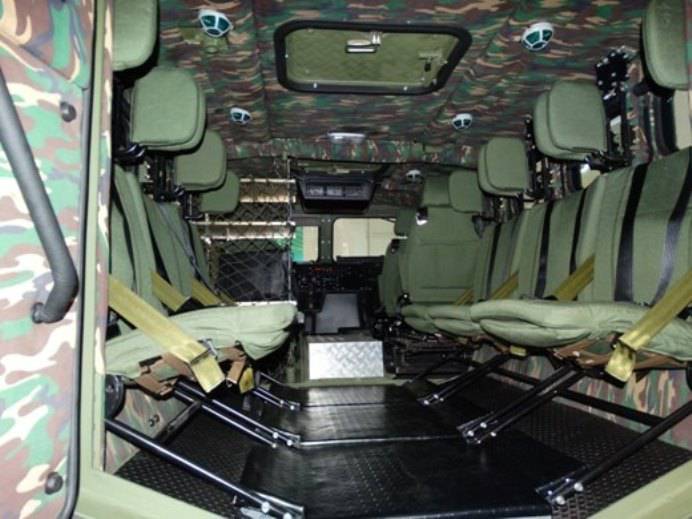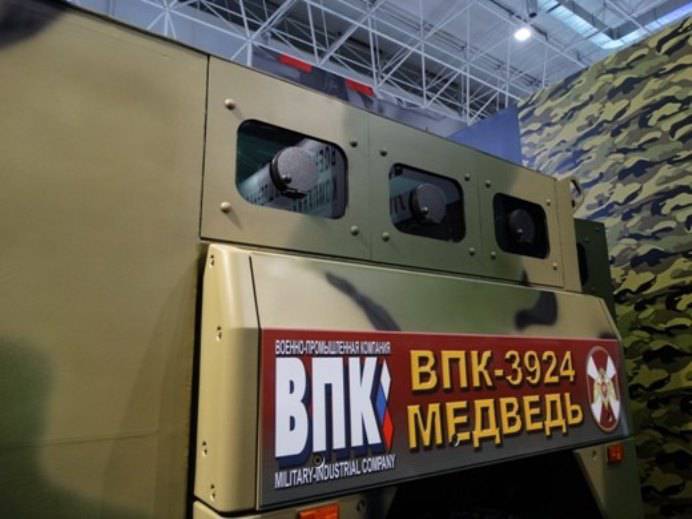 The car is equipped with a domestic multi-fuel diesel engine YMZ-536 with 312 horsepower. In the future, it is expected to force it to 400 hp.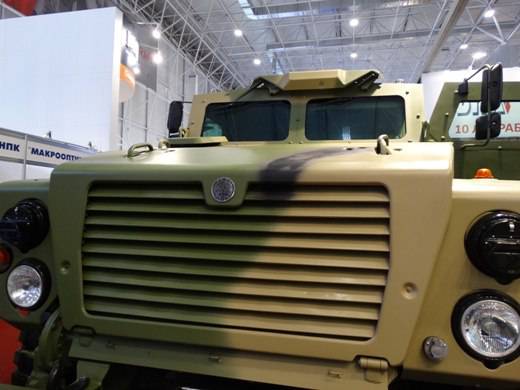 Suspension torsion bar, unified with the BTR-90 "Rostock". The maximum speed is up to 110 km / h, the power reserve is up to 1 thousand km, the engine resource is up to 800 thousand km.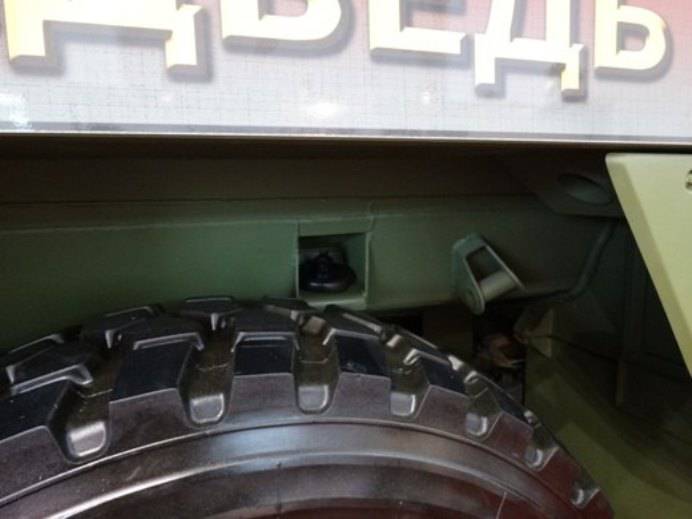 The company noted that the "Medved" is a certified vehicle and a full participant in the road traffic, and it does not require special escort while traveling. "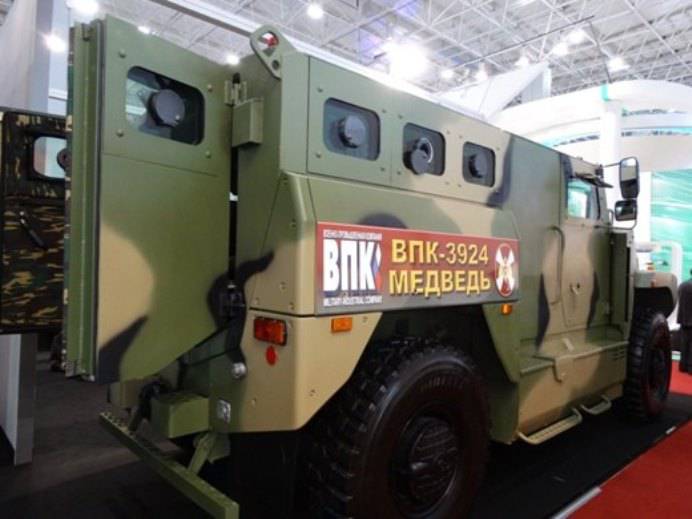 The car passed state tests and accepted for supply.