The Polish Commission announced the fault of the Smolensk air traffic controllers in the 2010 plane crash
The Polish side once again decided to "find evidence of guilt" of the Russian side in the crash of the side of the No. XXUMX of Poland in 1. We are talking about the crash of the Tu-2010, on board which to attend the mourning ceremony in the Katyn forest, the top leadership of Poland headed by President Kaczynski was sent to the airfield of Smolensk.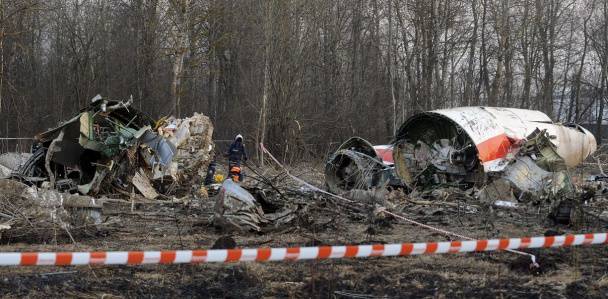 Poland has already created the third commission to investigate the causes of the catastrophe, announcing that the previous commissions "hid the facts of the fault of Smolensk dispatchers".
RIA News
reports that the prosecutor's office of Poland has changed the accusatory option, mentioning in it precisely the dispatchers of the Smolensk airfield.
The head of the next Polish commission of inquiry, Václav Berczyński:
We have enough new facts to change the accusation against the dispatchers of Smolensk in the case of an airplane crash. We found that the dispatchers of the Smolensk aerodrome gave the crew inaccurate information about the distance to the runway, and this could affect the landing course that led to the accident.
Earlier, the Polish side, speaking of the accusations against the Russian dispatchers, called their actions unintentional. Now the term "deliberate actions" has appeared in the prosecution.
The main question is: by what parameters did the new composition of the commission manage to identify the "intentional actions" of the Smolensk dispatchers? Perhaps, by recording conversations with pilots, a Polish military official who was in a state of intoxication and rushed into the cockpit, was in a state of intoxication? ..