Syrian government forces established control over the suburb of Damascus Darayya, who was held by the IS group, reports
RIA News
.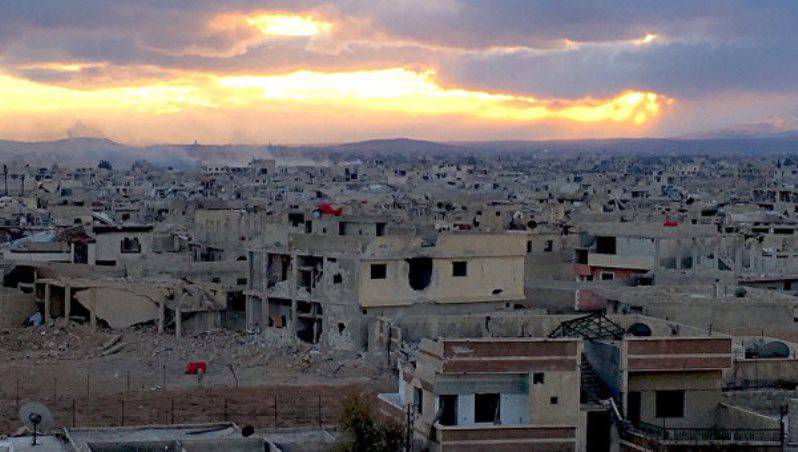 The agency recalls that the terrorists in Darayya were surrounded by the Syrian army for several months.
The suburb was the scene of hostilities from 2012 g, according to the UN, in it live from 4-s to 8-th thousand people.
Currently, Syrian sappers have begun demining roads and suburban buildings.
"Engineering troops began to clear mines of buildings and streets in Darayya. The city is completely under the control of the army. Tomorrow (Sunday), we may be able to let journalists into the city, "a military source told the agency.
According to him, "all civilians were evacuated, and the militants (moderate opposition) and their families were taken to Idlib province."
Now, near Damascus, about 550 people from Daraya are housed in refugee camps. Thousands of 1,6 orders have been shipped to Idlib.
Earlier, the Syrian government and the leadership of the moderate opposition concluded an agreement according to which thousands of civilians, including militant families, had to leave the suburbs of 4.